How to Start a Foster Care Home Business
By Jessica Williams
Updated November 28, 2017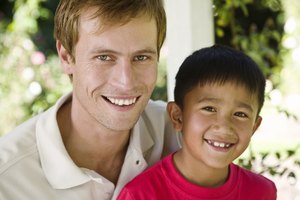 Jupiterimages/Pixland/Getty Images
If you are considering starting a home foster care agency, there are many resources that offer helpful information on getting started. They'll also encourage you to ask the right questions when, assessing whether becoming a foster parent is right for you. There is no definitive step-by-step process for becoming a foster parent. Requirements vary and doing thorough research on the foster care program in your state is the best way to avoid error.
State-by-State
States vary in their requirements for starting a foster home. In general, most states require the following:
Introduction or orientation to foster parenting

Formal application and interview

Home inspection

Training coursework

Licensing
A reimbursement program or monthly stipend is provided to help cover expenses, but often it falls short of covering 100 percent of the child's needs. Personal financial evaluation is an important first step in deciding to become a foster parent. Resources such as the National Foster Parent Association and the Child Welfare Information Gateway provide state-by-state resources for finding out how to start a foster care group home in your area. You can also contact your local child welfare office which may be able to connect you with a current foster parent who can teach you about programs and requirements for licensing.
Licensing Basics
There are different types of licenses for foster parents, but everyone begins with a general care license. You obtain this by meeting the requirements of your state. General foster care licenses are usually valid for two years and require coursework during that time to renew. A specialized care license is available to parents who have fostered for at least one year. Typically, foster parents are required to complete specialized care coursework and submit at least two references. The duties that accompany a specialized license vary by state; by obtaining one, you may be considered a parent for children with exceptional needs. Emergency care can be added to a general or specialized license after additional coursework. It makes a foster parent eligible for child placement with slight or no notice, such as when a child needs placement in an emergency situation.
Insurance Needs
The NFPA encourages foster parents to obtain liability or property damage insurance when taking in a child. Some states require potential parents to prove that their current insurance will cover certain unforeseen events and some states have policies in place for state-funded coverage. Most of the time, commercial companies don't have a foster parent insurance plan, so it's important to talk with your caseworker, local child welfare agency and current insurance provider before deciding to become a foster parent.
Training Programs
Online training programs can help prepare you for foster parenting. You should still contact your local child welfare agencies to ensure they recognize such courses before beginning. Adoption.org recognizes several preparatory programs.
References
Resources
Writer Bio
Jessica Williams, a writer, editor, and artist from Atlanta, began her professional writing career in 2007. Following a stint in corporate advertising, she currently works as a glass artist and freelance writer/editor. Her works appear on Web sites like eHow, Healthy Theory, Answerbag and LIVESTRONG.COM. Williams holds a Bachelor of Arts in English from the University of Georgia.