How to Get Divorce Status Information in California
By John Stevens J.D.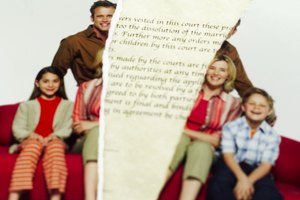 Stockbyte/Stockbyte/Getty Images
Tracking the status of a divorce case can lead to a wealth of information in a matter of seconds at little or no cost. To reduce the amount of congestion through courthouses and a seemingly endless number of phone calls to clerk's offices, each county within California has established its own online access system. Because there is no statewide database for all divorces filed throughout the state, you can search though the superior court website for the county in which the divorce was filed, or visit the courthouse in person. If you are unsure of the county in which the divorce was filed, make a list of possible counties and search the Superior Court website of each. Some counties may provide the information by mail or over the phone.
Direct your Internet browser to the website for the Superior Court of the county in which the divorce was filed.
Locate and click on the appropriate selection to search the Superior Court's database. Note that counties may refer to this selection as "Search Court Records," "Case Information Online," "Accessing Court Records," "Case Summaries," or by a similar heading. You can usually find the selection on the website's homepage.
Pay any applicable search fee. Some counties in California require a user to pay a small fee in exchange for accessing the court's information online. Los Angeles and Riverside Counties, for example, require users to pay a fee to search for records by a party's name, whereas, if you know the case number, the search is free. If you choose to visit a courthouse, you may still have to pay a fee.
Enter the requested case information, such as a party's name or the case number if you have it, and select the "Search" or similarly titled button to request the status information. Contact the clerk's office for the county in which the divorce was filed if the online system was unable to locate the case. Note that it may take a couple of days for the case to appear online if it was filed recently.
Tips
Locate the telephone number and address for your county's Superior Court system in your local telephone book.
References
Writer Bio
John Stevens has been a writer for various websites since 2008. He holds an Associate of Science in administration of justice from Riverside Community College, a Bachelor of Arts in criminal justice from California State University, San Bernardino, and a Juris Doctor from Whittier Law School. Stevens is a lawyer and licensed real-estate broker.