How to File for Divorce in San Antonio, Texas
By Jayne Thompson
Updated November 15, 2017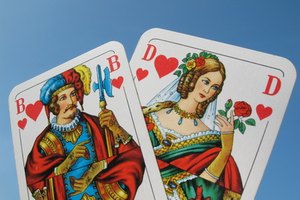 Filing for divorce in San Antonio, Texas, is a relatively straightforward process. If you and your spouse are in agreement with all the divorce details, including division of property and child custody, you can usually file without the services of an attorney. To file for divorce in San Antonio, you must have been a resident of Texas for a minimum of six months and a resident of Bexar County for a minimum of 90 days.
Determine Whether You Need an Attorney
If you and your spouse have agreed on the divorce details, including division of marital assets, child support and parenting, then you can usually press ahead with a simple or uncontested divorce without the services of an attorney. Be aware, however, that the judge will expect you to understand the court rules and procedures. If anything in the divorce is contested, or you are not sure you can comply with all the complicated rules of evidence and procedure, then you may wish to talk to a lawyer.
Visit the Bexar County Courthouse
Visit the 5th floor of the Bexar County Courthouse and ask the clerk for a DIY divorce packet. This is a better option than downloading papers from the internet, because you can be sure that the papers conform to Texas state law. At the time of publication, the packet price is $10.61 if you don't have children, and $19.49 if you do. Take the pack home and read it. It's filled with all the information you need to file a Bexar County divorce.
Fill Out the Starting Forms
Fill out the Petition for Divorce, Civil Case Information Sheet and Information on Suit Affecting the Family Relationship. These documents tell the judge that you want a divorce and ask the judge to rule in your case. For the most part, the petition requires you to check boxes and fill in the blanks. Make at least three copies of the documents – one for yourself and two for the court.
File and Serve the Papers
Bring your starting papers back to the courthouse to file them. Specifically, you will file them on the 2nd floor of the Elizondo Tower, which is directly next to the Bexar County Courthouse. Pay the filing fee, which for Bexar County divorce petitions is $293 if you have no dependent children. Give your spouse a court-stamped copy of your Petition for Divorce. Have him or her sign a Waiver of Service form in front of a notary. If your spouse contests the divorce, she may instead file an answer, specifying the reasons for her objection.
Fill Out a Final Decree
Fill out the Final Decree of Divorce form, which comes with a Standard Possession Order if you have minor children. If the standard possession schedule does not work for your family, make changes using the guidance set out on Texas Law Help's Child Visitation and Possession Orders webpage. Have your spouse sign the Final Decree for an agreed divorce. The Final Decree ends your marriage when it is signed by a judge. In accordance with Texas law, you must now wait 60 days before the court will schedule your divorce hearing.
Go to Court
Bring all your paperwork to court and give it to the clerk. The judge will review your petition and ask you and your spouse questions about your family circumstances and arrangements for your children. If everything is in order, the judge will sign your Final Decree of Divorce. Turn this into the court clerk. Your divorce is now final.
References
Resources
Writer Bio
A former corporate real estate lawyer, Jayne Thompson writes about law, business and personal finance, drawing on 17 years' experience in the legal sector. She holds a Bachelor of Laws from the University of Birmingham and a Masters in International Law from the University of East London. Her work has appeared on numerous legal blogs including Quittance, Upcounsel and Medical Negligence Experts. Find her at www.whiterosecopywriting.com.