How to Get a Copy of a Divorce Settlement Agreement in New Jersey
By Ryan Fergerson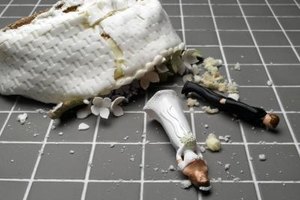 Jeffrey Hamilton/Digital Vision/Getty Images
No need to worry if you lost those divorce settlement agreement papers. Getting new copies is as easy as filling out an online form. The form can be hand-delivered to your local courthouse or sent by mail or fax -- a small fee is required in the state of New Jersey. It usually takes 10 days or less to have the copies in your hand.
Step 1
Fill out the New Jersey Judiciary records request form (Family Division) -- forms are available at your local New Jersey courthouse and online (judiciary.state.nj.us).
Step 2
Locate the appropriate case management office or municipal court -- this will be within the city or county in which the divorce occurred. Hand deliver, mail or fax requests -- a directory of case management offices and municipal courts is available online (njcourtsonline.com).
Pay fees for the requested copies -- 5 cents for letter-size and 7 cents for legal-size copy, per sheet.
References
Resources
Warnings
If the divorce happened several years ago, check to determine whether or not the settlement records were moved to an off-site location -- Hudson County, for example, can only provide divorce settlement papers from 1987 to the present; any divorce within Hudson County prior to 1987 must be requested through the Trenton County Courthouse.
Writer Bio
Based in Austin, Ryan Fergerson has been writing about the art and music scene since 2001. His online articles cover photography and other topics. Fergerson graduated from the University of Texas with a Bachelor of Arts in English.