Free or Low Cost Legal Help in Tennessee for Child Custody
By Editorial Team
Updated October 14, 2019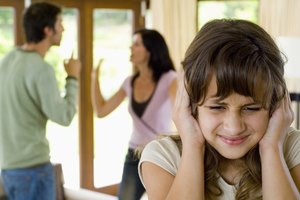 Pixland/Pixland/Getty Images
Child custody battles can be difficult at best. Legal proceedings can sometimes drag on for years, affecting your personal life and finances. A variety of legal resources are available to parents struggling with custody issues in the state of Tennessee. These programs offer low cost and, in some cases, free legal assistance to individuals facing the often complex and challenging legal issues involved in obtaining custody through the courts.
Parental Advocate Groups
About the Children, a parental advocate group serving Tennessee and states throughout the U.S., offers free assistance for parents struggling to come to agreements on child custody, visitation and issues relating to family law. About the Children does not advocate for either parent involved in custody battles.
Instead, it offers its services to help mediate custody issues to help parents agree on terms that best benefit the child. The Coalition for the Restoration of Parental Rights offers no-cost legal services to parents who are battling for custody or visitation of their own minor children. The attorney-based organization is in Indiana, but provides guidance and services in Tennessee and the other 49 states throughout America.
Legal Aid Projects
Legal Aid of East Tennessee provides low-cost and, in some cases, free legal services to low-income residents of east Tennessee. In addition to providing free information on Tennessee laws relating to divorce and child custody, Legal Aid of East Tennessee offers referrals for attorneys who will work on a sliding scale or voluntary basis.
The Tennessee Alliance for Legal Services also offers low-cost and sometimes free legal services for low-income residents in Tennessee. Services offered include workshops relating to child custody and preparing for court, a family law task force program which advocates for change in laws relating to divorce and child custody and free legal advocacy for parents who feel their rights were violated in court.
Domestic Violence Programs
An Abuse, Rape, and Domestic Violence Aid and Resource Collection provides legal referrals and resources for parents and their children who have been victims of domestic violence. The agency also offers assistance in obtaining custody and filing emergency protective orders. All referrals are offered at no cost.
West Tennessee Legal Services also assists mothers who have been the victim of domestic violence to legally obtain custody of her children and to fight for her rights in court. The non-profit organization offers no-cost legal assistance to families throughout West Tennessee who otherwise may not have access to quality legal aid.
Fathers' Rights Groups
Several non-profit fathers rights groups serve men who need help with issues relating to child custody in the state of Tennessee. Dads Against Discrimination (no website; P O Box 120694, Nashville, 615-726-3237) promotes legislation to advocate for the rights of fathers and offers free referrals and low-cost legal services to fathers battling for custody of their children. There are other fathers' rights groups that exist throughout the United States, such as DADS America, who may be able to offer assistance. There are also some local groups without websites that can be found on Facebook.
References
Writer Bio
This article was written by the CareerTrend team, copy edited and fact checked through a multi-point auditing system, in efforts to ensure our readers only receive the best information. To submit your questions or ideas, or to simply learn more about CareerTrend, contact us [here](http://careertrend.com/about-us).