How to File an Extension for a Divorce
By Beverly Bird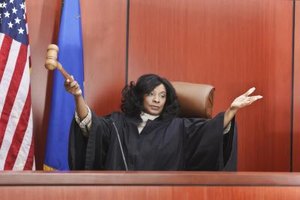 Deborah Cheramie/iStock/Getty Images
Divorce proceedings rarely barrel along at the speed of sound, but this isn't to say that procedural deadlines can't creep up on you. If you need more time to prepare, you can ask the court for an extension of time, but if you ask for multiple extensions simply to delay your divorce proceeding, the judge will take a dim view.
Motion for Extension of Time
If you need an extension of time because the answer to your spouse's divorce complaint or petition is due tomorrow – or for any other practical reason, such as that you're still gathering documents for a discovery request – you can file a motion in court. A motion usually involves at least two legal documents – one telling the judge what you'd like him to order and an affidavit or certification explaining why you need him to do so. Some states make these forms available on their websites. You must file them with the court clerk and serve a copy on your spouse or her attorney. Your spouse is allowed time to respond in writing and argue that you shouldn't have an extension, but if your reason is legitimate, it's likely the judge will grant it anyway. The judge might decide the motion "on the papers," meaning he'll base his decision solely on your written submissions. If you ask for other, more complicated orders in addition to an extension, he may schedule a hearing or "oral argument" where you have to appear in court to explain your position to the judge in person.
References
Writer Bio
Beverly Bird is a practicing paralegal who has been writing professionally on legal subjects for over 30 years. She specializes in family law and estate law and has mediated family custody issues.