How to File a Petition for Child Custody in Tennessee
By Lindsay Kramer
Updated May 10, 2019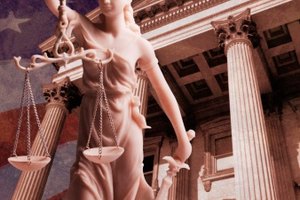 Jupiterimages/Comstock/Getty Images
When a divorcing couple has one or more minor children, a child custody order is part of their divorce proceeding. In many divorces, the parents work together to determine an appropriate child custody arrangement. When this is not possible due to conflict between them or because of radically different perspectives on childrearing, the court has to determine the children's custody arrangement. A parent can pursue custody in Tennessee through a Petition for Custody.
Who Can Pursue Child Custody?
Typically, only a child's parents may pursue custody of him. But a grandparent may petition for custody of the child if at least one of these is true:
The child's parents are both deceased.
The child's parents are divorced.
The child's parents have abandoned him.
The child's parents have abused or neglected him.
Under less common circumstances, an adult who is neither a parent nor a grandparent may petition for custody. To be awarded custody, this adult must prove to the court that remaining with his parent would cause the child to suffer harm. For example, the filing adult, who may be an aunt, uncle, cousin or family friend, can be granted custody if she can prove that the child's parent is addicted to drugs to the point that she cannot function or care for him.
Generally, courts rule in favor of the child's parent. Granting custody to an adult who is not the child's parent requires a substantial amount of evidence that if the child remained with the parent, he would suffer significant physical, emotional or psychological harm.
Where to File a TN Petition
In Tennessee, there are 31 judicial districts. Legal processes like divorces and child custody orders are handled at the judicial district level. When an adult files a Petition for Custody, she files it with the circuit court of the judicial district where she resides.
Filing the Petition for Custody in Tennessee is not free. An adult seeking custody can find the amount of the filing fee on the judicial district's circuit court website. In cases where the prospective filer faces extreme financial hardship, the court filing fee may be waived.
Information in a TN Petition
A Petition for Custody in Tennessee must include:
Both parents' names.
Both parents' current residences.
The child's current address.
The petitioner's name and address.
The proposed new child custody order.
Evidence to Support the Petition
Every TN petition for child custody has to include documentation showing that the custody arrangement the filer is seeking is in the child's best interest. Tennessee courts, like family courts in all other states, carefully consider a set of factors about the child's lifestyle and needs to determine the custody arrangement that is in her best interest. These factors include:
Each parent's current living situation.
The child's special educational and/or medical needs.
The child's current routine and environment, and the desirability of maintaining it.
The child's relationship with each parent.
Any history of domestic violence in either parent's household.
Each parent's ability to provide for the child's needs.
Both parents' willingness to comply with court orders regarding the child.
Both parents' current physical and mental health status.
Additionally, the child's preference may be considered if the court determines she is mature enough to articulate a logically informed preference.
Evidence to support a TN petition for custody can include:
Testimonies from adults in the child's life, such as teachers or medical professionals.
Documentation of the petitioner's financial capacity to provide for the child.
Documentation of the child's established routine, like a school schedule.
Evidence to support any allegations of abuse or noncompliance with existing court orders.
References
Tips
If possible, consult a family law attorney before filing the petition. Custody disputes are complex and petitioners benefit from legal counsel.
Writer Bio
Lindsay Kramer is a freelance writer and editor from New Jersey. She loves singing, laughing, cooking, and exploring new places. Aside from writing, Lindsay enjoys surfing and reading tarot cards.