How to Handle a DYFS Investigation in New Jersey
By Angie Gambone
Updated July 21, 2017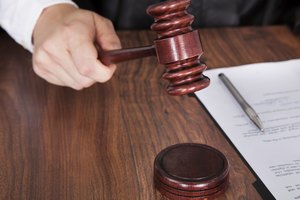 AndreyPopov/iStock/Getty Images
In New Jersey, the Division on Child Protection and Permanency -- formerly the Division of Youth and Family Services or DYFS -- is the agency that investigates allegations of child abuse. If you are investigated by the CPP, commonly called the Division, there are ways to protect yourself and facilitate reunification with your children if they have been removed from your care.
How the Division Initiates an Investigation
A child abuse investigation is initiated when someone reports possible child abuse. In New Jersey, anyone who thinks a child is abused has a duty to report it to authorities or face a disorderly person citation. Reports are made by calling 1-877-NJ-ABUSE. Those who report suspected child abuse in good faith are immune from civil liability, meaning they cannot usually be sued for making the report.
The Investigation Process
Within 24 hours of receiving a report of child abuse, the Division will send an investigator to your home. He will conduct a home inspection, checking for cleanliness, utilities, sufficient food and sleeping arrangements. The Division will interview parents to discuss the possible abuse and finally, talk privately with the child if he or she is of sufficient age.
Initiating Litigation
If the Division's investigation finds signs of child abuse, it will file an emergency complaint in the family court system. As part of this process, a special attorney is appointed to represent your child. If you are the parent accused of child abuse, you can either hire a private attorney or court will appoint one for you if you meet certain income parameters. Division cases can involve many court proceedings, including status conferences in which the agency provides updates on the family's progress. There may also be a court trial to determine whether or not a parent has been abusive.
Removing a Child
The Division will remove a child from his parents' care if the child is at immediate risk of harm. The agency needs the court's permission to do this. Even if a child is removed, the Division has a legal obligation to try to reunify the family. Supervised visits are permitted so the child can still see his parents even while living with temporary guardians or in foster care. The Division also provides services to the family, such as counseling, drug or alcohol rehabilitation or anger management classes. Usually a judge will require a parent to comply with the Division's services before reunifying the parent and child. Services can be ongoing for months or even more than a year.
Ending the Division's Involvement
If a parent is cleared of child abuse, the Division will close its case and cease interacting with the family. However, if the court finds that a parent did abuse or neglect her child, that parent will be "substantiated" for child abuse. This does not necessarily mean the parent will lose her parental rights. Instead, the Division will implement a case plan which includes services aimed at reunifying the family. Only in extreme circumstances will the Division request to terminate a parent's rights.
Tips for Dealing With a Division Investigation
If you are investigated for possible child abuse, remain calm and interact respectfully with investigators. Communicate with your attorney frequently and follow his advice. Most importantly, participate in all Division services available to you because they are aimed at helping you reunite with your child. The more involved and dedicated you are to making positive changes, the easier the process will be.
References
Resources
Writer Bio
Angie Gambone is an attorney who has been writing for various websites since 2009. She covers a variety of topics, focusing on legal issues, family law and LGBT rights. Gambone holds a bachelor's degree in social work from Rutgers University and a law degree from Rutgers School of Law, where she graduated with honors in 2010.