How to File Denial of Paternity
By Ginger Kelly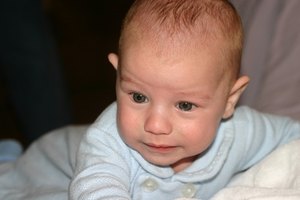 Paternity laws vary widely from state to state. In some states, paternity is established at birth by relying on the mother's word. In other states, if the couple is unmarried at the time of birth, paternity will need to be established by the father signing an Acknowledgement of Paternity (AOP). If the man denies that he is the child's father, he will need to file a Denial of Paternity to ensure that he will not be liable for child support and other costs associated with raising the child. Each state has its own form that contains a Denial of Paternity, although the filing process is similar in most states.
Step 1
Go down to your state's office of Vital Statistics and request a Denial of Paternity form. You can find the location of this office in the blue pages of your telephone directory. The Office of Vital Statistics handles birth certificates and paternity issues and will have this form available to you at no cost.
Step 2
Fill out the Denial of Paternity form as neatly and accurately as possible using a ball point pen. You will need to know certain information, such as the expected due date or date of birth and the mother's name. Do not sign your Denial of Paternity form.
Step 3
Take your Denial of Paternity form down to a Notary Public. A notary will have you attest under oath that you are affixing your name and signature to the document and witness your signature. You may have to pay a nominal fee for the Notary Public's services.
Bring your Denial of Paternity form down to the Office of Vital Statistics and file it with the clerk. Depending on your state, there may be a filing fee to file the document, or it may be filed at no cost to you. You can request a certified copy of the form from the clerk for your records for a small fee. Once this document has been filed with the Office of Vital Statistics, your Denial of Paternity becomes an official legal document.
References
Writer Bio
Ginger Kelly has been an accomplished professional writer since 1997. She began her career writing for school newsletters and newspapers, then moved on to community newspapers. Kelly has written various articles on a variety of topics ranging from parenting to health care. She is a paralegal graduate of Blackstone College.