How Soon After a Divorce in California Can I Get Married Again?
By Kristen Hamlin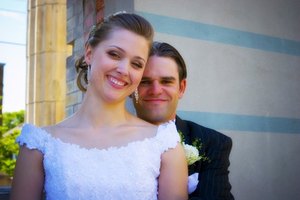 Getting married again after a divorce is a fresh start, allowing you to put the pain of the past behind you and begin a new relationship. If you are planning a second marriage in California, there are some guidelines to keep in mind.
After the Divorce is Finalized
In California, there is no waiting period after a divorce is finalized before you can marry again. Once your divorce is finalized and you have a certified copy of the divorce decree, you are free to remarry at any time.
Waiting Period
When you file for a divorce in California, the final judgment ending the marriage will not be entered until six months after the initial papers are filed. You are not free to remarry until the final judgment is entered. Keep in mind that if you have filed for a legal separation you cannot remarry, as a legal separation does not end a marriage or domestic partnership.

Read More: Can You Stop the Divorce Process in California After the Waiting Period?
Marriage License Information
If you have been previously married at any point, when you apply for a new marriage license you will need to provide the specific date the marriage ended and the reason that it ended, such as divorce, death, annulment or nullity.
References
Writer Bio
An adjunct instructor at Central Maine Community College, Kristen Hamlin is also a freelance writer on topics including lifestyle, education, and business. She is the author of Graduate! Everything You Need to Succeed After College (Capital Books), and her work has appeared in Lewiston Auburn Magazine, Young Money, USA Today and a variety of online outlets. She has a B.A. in Communication from Stonehill College, and a Master of Liberal Studies in Creative Writing from the University of Denver.