Benefits for Dependents & Children of Retired Military Veterans
By Anaid Heyd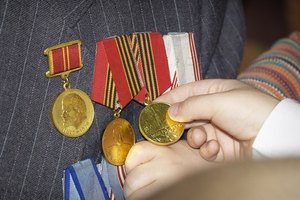 medals image by Vasiliy Koval from <a href='http://www.fotolia.com'>Fotolia.com</a>
Military servicemen and women are often afraid of retiring for fear of losing active duty benefits for their children. In truth, military dependents still qualify for a variety of benefits even after their military mothers or fathers enter retirement. Dependents of retired military personnel are offered financial assistance for school and discounts on life insurance and health care benefits.
SAT/ACT Prep Courses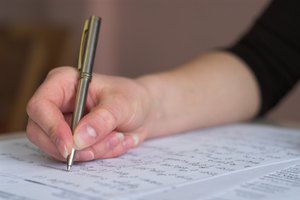 taking test image by Petro Feketa from <a href='http://www.fotolia.com'>Fotolia.com</a>
NFL and MLB players, represented by the Victory Sports Group, offer children and dependents of retired military members a fee waiver for SAT or ACT Power Prep Courses. This usually costly course is given though 120 interactive lessons on CD/DVD format. It also includes practice questions and explanation answers.
Applications for the sponsorship can be submitted though the Military Homefront website in the References section. Call 951-256-4076 if you cannot access the page.
DECA Scholarship
Children and dependents of retired military personnel may apply for the Defense Commissary Agency (DECA) scholarship. The DECA scholarship awards a monetary amount to a student in every commissary. To qualify, the applicant must be unmarried and under the age of 21, or 23 if currently enrolled in school. They also must complete an essay and maintain a cumulative GPA of 3.0 or above.
Download the application at MilitaryScholar.org or check your local directory to find the contact information for your nearest commissary.
Air Force Aid Society General Henry H. Arnold Education Grant Program
The General Henry H. Arnold Education Grant Program is offered to the children of retired Air Force members. It offers a grants to those selected. Applicants must be enrolled in an undergraduate field of study and use funds for tuition, books or school-related materials.
To apply, access the organization's website or request an application at:
Air Force Aid Society's Education Assistance Department
241 18th St. South, Suite 202
Arlington, VA 22202-3409
afas.org
Navy-Marine Corps Relief Society
The Navy-Marine Corps Relief Society (NMCRS) provides financial assistance to families of retired Navy and Marine Corp veterans. The program provides college scholarships and loans to dependent children in need. Students must maintain at least a 2.0 GPA. Loans vary and are interest-free.
Obtain an application by writing to:
NMCRS Education Division
875 North Randolph St., Suite 225
Arlington, VA 22203
TRICARE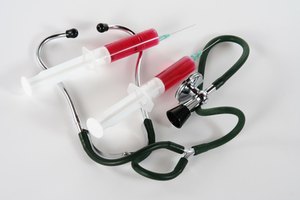 health concept image by drx from <a href='http://www.fotolia.com'>Fotolia.com</a>
Children and dependents of retired military members are eligible to receive health care benefits through the TRICARE program. The program provides health care resources through networks of health professionals, institutions and pharmacies, in an effort to provide military families with quality health care. Retired National Guard members are not eligible to receive TRICARE, until they reach the age of 60, but they are eligible for the TRICARE Retiree Dental Program.
Veterans Patriot Term Life Insurance
The Military Benefit Association offers discount life insurance benefits to retired military members and their families.
To view rates, visit the link in the Reference section.
References
Resources
Writer Bio
Based in El Paso, Texas, Anaid Heyd has been writing research articles since 2001. Her work has been published in the "American University Law Review." She has bachelor's degrees in political science and Chicano studies from the University of Texas at El Paso and is currently in law school at American University.