How Do I Get a Copy of a Divorce Certificate in LA County?
By Teo Spengler
Updated March 18, 2019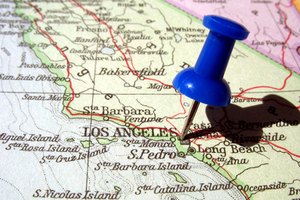 If you were divorced in Los Angeles County, you can get a copy of the divorce documents from the superior court where you were divorced. Copies of some divorce cases are available from the County Court Archives and, in some cases, online.
Getting Your Divorce Decree in Los Angeles County
When you set out to look for Los Angeles County divorce records, keep in mind that the county is a large population center. It has 37 different courthouses, from Burbank to Beverly Hills, so it helps to know the name of the superior court where you got divorced. Go to that court in Los Angeles County to obtain your divorce documents.
If you have forgotten the name of the superior court where you got your divorce, call the L.A. County Court at 213-830-0803 or visit that court at 111 North Hill St., Los Angeles, CA. The clerk will look up your divorce court for you.
Once you know where your divorce was handled, go to that court to obtain regular or certified copies of your divorce decree documents. Alternatively, visit that court's website to see if it has a searchable online database you can use to obtain your divorce certificate.
Getting Your Divorce Decree From Archives
The Archives and Records Center of the Los Angeles County Courts stores family law cases, as well as other general jurisdiction court cases that were filed between 1910 and 2004. The address is: Archives and Records Center, 222 North Hill Street, Room 212 Los Angeles, CA 90012. You'll need your case number before you order records from the archives center. You can find the case number on search engines at the archives website by searching with the parties' names.
Once you have the case number, you can get copies of divorce decrees or other divorce documents by visiting the archives office during business hours. They provide regular and certified copies for a fee.
Getting Divorce Documents by Mail
Alternatively, you can get your case number and order the documents by mail. Write to Archives and Records Center at the address above. If you have a case number, provide it. If not, specify that it is a divorce case, give the names of the parties and the approximate year in which the decree was filed.
Also, note if you want the documents certified, provide a self-addressed-stamped envelope and a check for the appropriate fee made out to Los Angeles Superior Court. A request by mail can take up to 10 weeks to process.
Getting a Los Angeles County Divorce Decree Online
You may be able to get copies of your divorce decree online from the Los Angeles Superior Court without going through the Archives and Records Center. The Court Document Order Site provides certified copies of family law divorce judgments online. You'll need a case number to access the online service. You can pay the fee online with a credit card and get documents more quickly and easily than through the archives.
However, the certification offered online is electronic certification. If you need hand-stamped court certification, you'll have to go through the Archives and Records Center.
References
Writer Bio
From Alaska to California, from France's Basque Country to Mexico's Pacific Coast, Teo Spengler has dug the soil, planted seeds and helped trees, flowers and veggies thrive. World traveler, professional writer and consummate gardener, Spengler earned a BA from U.C. Santa Cruz, a law degree from Berkeley's Boalt Hall, and an MA and MFA from San Francisco State. She currently divides her life between San Francisco and southwestern France.