How to Access an Online Child Support Account to Check the Status
By Brandi Palkoner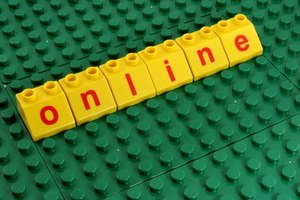 Child support services are offered by the state in which child support is initiated, generally the state of residence of the custodial parent and children. Available services include paternity testing, establishment of a child support order, location of a non-custodial parent and collection and enforcement of court-ordered payments. Current payment and case status is available on line through the state's child support website. Procedures for accessing case information electronically vary from state to state. If you have an existing child support order, you may register for on line access to view up to date payment and case information.
Step 1
Establish a child support case with the local child support office. Some states provide an on line application to initiate a child support case.
Step 2
Furnish the child support office with all requested information, including personal information such as address and Social Security numbers for both parents and any children involved in the dispute.

Read More: How to Check on Child Support Payments
Step 3
Access your state's child support website.
Step 4
Use that website's search field or site index to locate available on line services and procedures for registering for an on line account.
Step 5
Follow your state's instructions to register for an on line account. You may be required to provide your Social Security number and case number, as well as a valid email address, to set up an on line account. In some states, an identifying number, such as a personally-selected identification number (PIN) or Customer Identification Number may be required. Some states will send it via email. Others may require it to be sent via regular mail.
Log-in using the required account information to view the status of your case, amount owed, court dates, payment history and status of current payments.
References
Resources
Writer Bio
Brandi Palkoner brings a refreshing voice to the world of freelance writing. She is a member of Freelance Writers Association. Her lifelong love affair with words began at the early age of 3, when she first learned to read.