Divorce Laws in Washington State When a Spouse Is Cheating
By Mike Broemmel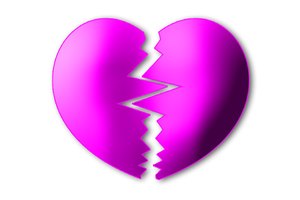 The family law statutes in Washington state set forth the specific requirements and associated court procedures for obtaining a divorce in that jurisdiction. The divorce laws for the state are found in the Revised Code of Washington, Title 26. A divorce case in the state commences by filing a Petition for Dissolution of Marriage.
Irretrievable Breakdown of the Marriage
Washington state is what is known as a no-fault divorce jurisdiction. Washington state statutes permit a couple to divorce upon an allegation of an irretrievable breakdown of the marriage. In other words, a couple pursues a divorce in Washington state based on irreconcilable differences and no reasonable hope for reconciliation.
Because marital wrong doing is not a requirement to obtain a divorce, evidence that a spouse is cheating cannot be the legal basis for a marriage dissolution case. However, infidelity is evidence of an irretrievable breakdown of the marriage.
Alimony
Although not specifically designed as a penalty, alimony is increased in some divorce proceedings to compensate the non-offending spouse who demonstrates the other party is guilty of recurring or persistent infidelity. The theory is that the cheating spouse likely used assets jointly owned by both parties to pursue an affair during the course of the marriage.
Child Custody
Marital infidelity in and of itself does not necessarily impact a spouse's ability to win custody or enjoy visitation, according to Washington state law. However, if a demonstration is made that the conduct of the cheating spouse negatively impacted the best interests of the child, or continues to do so, the fact of infidelity affects a judge's decisions regarding issues surrounding that child.
Professional Assistance
Dealing with a cheating spouse in divorce proceedings requires an understanding of specific aspects of divorce law in Washington state. These statutes and associated court procedures represent quite complex legal matters. Your best interests likely are better served by retaining a lawyer. The Washington State Bar Association maintains resources designed to assist you in finding experienced legal representation.
References
Resources
Writer Bio
Mike Broemmel began writing in 1982. He is an author/lecturer with two novels on the market internationally, "The Shadow Cast" and "The Miller Moth." Broemmel served on the staff of the White House Office of Media Relations. He holds a Bachelor of Arts in journalism and political science from Benedictine College and a Juris Doctorate from Washburn University. He also attended Brunel University, London.