How to Reinstate a License After Suspension Due to Back Child Support
By Evert Keller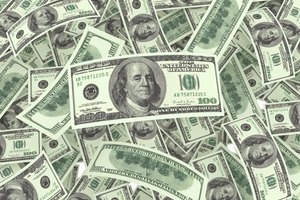 heap of the american money image by Maksim Pasko from <a href='http://www.fotolia.com'>Fotolia.com</a>
Having your driver's license suspended is a very serious penalty for failure to pay child support. To get it reinstated, you will have to provide proof to the court or the state attorney general's office that you have satisfied all the conditions of your suspended license. Different states and counties treat child support in their own ways, but in almost every case this will involve paying the back-owed child support, or making extra payments toward your outstanding balance.
Step 1
Call the district court where your child-support order was originally mandated. Most often, this will be the same court that handled the proceedings of your divorce. Alternately, you may contact the attorney general of the state in which you pay child support.
Step 2
Ask what conditions you must meet before your driving privileges will be restored. This may include payment of outstanding balances, fees and fines, attending classes and training programs, or anything else ordered by the court.
Step 3
Attend any classes mandated by the state, such as parenting classes or child-support awareness classes. Make sure to get a certificate, receipt or official state form from the instructor to prove that you completed the course.
Step 4
Make payments on the amount of support you still owe. In most cases, you will have to pay the entire amount to reinstate your license, but sometimes special arrangements can be made.
Step 5
Mail all proof that you have satisfied the conditions for reinstating your license to the appropriate court or state attorney general's office via certified mail. You can normally find the address to which you must mail your materials on the state's official website, or by contacting your state information service.
Attend any necessary court appearances. Be sure to dress and act in a manner that shows the judge that you respect the courtroom.
Writer Bio
Evert Keller has been a writer since 1989 and lives in Austin, Texas. He currently writes articles on computer troubleshooting for eHow and Answerbag. He earned a bachelor's degree in Spanish from the University of Texas in 2003.