How to Legally Change a Child's Last Name in Florida
By Danielle Smyth
Updated August 13, 2018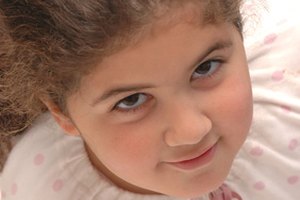 child image by saied shahinkiya from <a href='http://www.fotolia.com'>Fotolia.com</a>
There are a number of reasons you may wish to change your child's last name, ranging from divorce or adoption to personal preference. In the state of Florida, it is possible to change the last name of a child by filing the appropriate documents and having that paperwork approved by a judge. Note that the process to change a last name due to divorce, adoption or paternity action is different than if you are changing the name for other reasons.
Tips
To change the legal last name of your child in the state of Florida, use the Florida Supreme Court Approved Family Law Form 12.982(c), also called the Petition for Change of Name (Minor Child(ren)).
Florida Name Change Form
In order to change the legal last name of your child in Florida, you will need to use Family Law Form 12.982(c). This is also called the Petition for Change of Name (Minor Child(ren)). This form is not to be used in cases of ongoing divorce, adoption or paternity action. In those instances, you should request the name change as a matter of course in the action at hand.
The form must be completed according to its instructions and notarized. Each child whose name you wish to change must have a separate form completed on his behalf. In addition, only one adult petitioner should sign each form. Provide your fingerprints to the state when you submit Form 12.982(c). If you're registered as a sex offender, you'll declare it at the time you file the form.
Submitting Your Petition to a Judge
If both parents agree to the name change and reside in the same county, they can both file as petitioners. If not, permission must be obtained from the other parent in order to receive approval of the name change. Even without consent to the child name change, however, it is possible to have a hearing with a judge to discuss the change, provided you have properly notified the other parent.
If the judge grants your request, she will sign an order to that effect. You are then free to order certified copies of the order, for which you will be required to pay a fee. These certified copies will be important records for you and for your child in the future. For instance, if she is attempting to obtain a driver's license, marriage certificate, passport or other government-issued document, a paper trail illustrating her name change will prove essential. Keeping a copy in a fireproof and secure location to ensure it's around when you or your child needs it is a safe bet.
Changing a Child's Birth Certificate
A birth certificate name change in Florida requires a different form and process. To change the name of a child on her birth certificate, you'll need to file an Application for Amendment to Florida Birth Record, Department of Health form 429. Parents or guardians submitting this form on behalf of a minor must submit proof of their own identification with the form. It is also subject to a filing fee.
References
Tips
Keep copies of any court documents for your records.
Writer Bio
Danielle Smyth is a content writer and social media marketer from upstate New York. Her company, Wordsmyth Creative Content Marketing, services clients in a variety of industries.