How to File for Divorce Arlington, VA
By Brooke Julia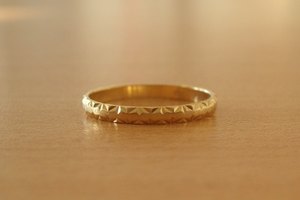 il divorzio image by Christian Colantuono from Fotolia.com
Arlington, Virginia, is one of the few places in the United States that doesn't provide divorce or separation forms. According to the office of the clerk of the circuit court, if you want to represent yourself in your divorce, you must have everything settled with your spouse beforehand, including matters of child support and alimony, and provide generic divorce forms to initiate the process. If your divorce is complicated and you and your spouse can't agree on important issues, hire an attorney to represent you.
Step 1
Arrange a meeting with your spouse to make settlement arrangements if you want to represent yourself in court. This is also called an uncontested divorce.
Step 3
Make sure you meet residency and separation requirements for Arlington, Virginia. You must have lived in Virginia for six months to file for divorce. If you don't have children, you must have been separated for six months. If you have children, you must have been separated for a year.
Step 4
Use a generic form to initiate divorce proceedings at the circuit court in Arlington.This is the court that handles divorce cases. The contact information for the circuit court is: 1425 North Courthouse Road Arlington, VA 22201 Phone: (703) 228-7010
Step 5
Serve your spouse with the divorce petition, known as a complaint. You can do so yourself or have an adult friend do it for you. Virginia allows you to post a divorce complaint on the door of your spouse if he or she doesn't answer. Your spouse has 21 days from being served to answer your complaint. If no response is received, the divorce proceeds.
Step 6
Attend the hearing scheduled by the clerk of the circuit court. If you have witnesses to corroborate your side of the divorce, bring them with you. After the hearing is concluded, you'll have to wait for the filing process, which normally takes 30 days---however, that time can be significantly longer or shorter. You'll be notified by mail when your case has been filed.
Mail in a final decree form, available on a generic forms site, once you've been notified of the filing to the clerk of the circuit court. Ask that the judge sign the decree, which should be done within a few days. You will then be legally divorced.
References
Resources
Tips
Consider hiring an attorney. If your case is financially complicated or if you have children, a lawyer can help you navigate the tricky legalities of divorce.
Writer Bio
Brooke Julia has been a writer since 2009. Her work has been featured in regional magazines, including "She" and "Hagerstown Magazine," as well as national magazines, including "Pregnancy & Newborn" and "Fit Pregnancy."