How to Obtain a Divorce Decree From the State of Indiana
By Teo Spengler
Updated March 18, 2019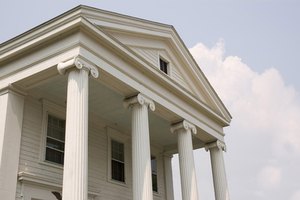 Indiana's Department of Vital Statistics does not maintain divorce records, nor does the state offer a central database of this information. To obtain a certified divorce decree, contact the county superior or circuit court that issued the divorce, ask about that court's procedures and follow them.
Tips
Indiana does not provide divorce decrees online, so if you need a copy, contact the clerk's office of the county in which the divorce took place. Indiana has a website that lists all of the counties' clerk's offices.
Indiana Divorce Decrees
If you were divorced in Indiana, you may need to obtain a certified copy of the decree at some point. Unfortunately, this is more difficult and time consuming than in other states.
Like most other states, Indiana has an office that maintains vital records. However, in Indiana, the office handles birth, death and marriage documents, but does not keep or maintain divorce records. You'll have to look for certified divorce records at the county level.
Obtaining Copy of Divorce Decree in Indiana
The first information you need in order to obtain a certified copy of your divorce decree is the name of the county in which the divorce was finalized. This is likely the county you lived in, so it shouldn't be too hard to locate. Then, get the contact information for the appropriate superior or circuit court in that county online at the Court Reference: Indiana Courts website.
You need to contact the clerk of that court to inquire about the exact procedure to follow to get your certified divorce certificate. If you don't live in the area, see whether you can make your application by mail, and ask about how much it will cost, so that you can send the fee.
Superior or Circuit Court
Note that Indiana's trial court system has three main types of courts and their jurisdiction is not standardized from county to county. Jurisdiction is often based on the courts that reside in a particular county or judicial circuit.
The trial courts in Indiana are Circuit Courts, Superior Courts, and City or Town Courts. While more populous counties have all three types of courts, others may have only a Circuit Court. This may make finding the right court more difficult.
If you don't know the county or the type of court, send your inquiry to:
Indiana State Department of Health,
6 West Washington St. , Indianapolis, IN 46204
Information to Obtain a Copy of a Certified Divorce Decree
You need to provide the court clerk information to help locate your divorce decree. If you have the case number, that makes it easier, but the spouses' names and the date of divorce is probably enough. You will also need to identify yourself and provide contact information.
If the records are for you, provide proof of who you are with photo identification. If you seek records for another person, you may not be able to obtain the divorce details, but only a verification of divorce.
To speed up that verification, contact VitalCheck.com. You can also find internet sites to search for your divorce records if you are willing to pay the fees they charge.
References
Resources
Writer Bio
From Alaska to California, from France's Basque Country to Mexico's Pacific Coast, Teo Spengler has dug the soil, planted seeds and helped trees, flowers and veggies thrive. World traveler, professional writer and consummate gardener, Spengler earned a BA from U.C. Santa Cruz, a law degree from Berkeley's Boalt Hall, and an MA and MFA from San Francisco State. She currently divides her life between San Francisco and southwestern France.