How to Change a Divorce Decree in Illinois
By Claire Gillespie
Updated July 31, 2018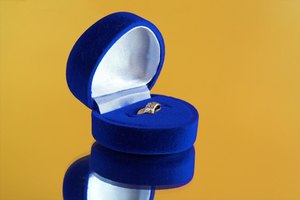 A final divorce hearing isn't necessarily the last time you and your former spouse have to go to court about your divorce. You may have received your certificate of dissolution of marriage in Illinois, but it's still possible to change provisions relating to child support, spousal maintenance and allocation of parental responsibilities, commonly known as child custody. However, property division can't generally be changed unless both parties agree on the new terms and give the court authority to make the change.
Changing a Divorce Decree in Illinois
Decisions about support, maintenance and custody that have been made official in Illinois divorce records can generally be changed provided you prove a substantial change of circumstances since the divorce decree.
The law considers the fact that the judge made the determinations in the divorce judgment based on the relevant facts at the time the judgment was entered. So if you want to change the terms of the order, you must show that there has been a substantial change in circumstance since the entry of the judgment. A substantial change in circumstance can be a job loss or other financial problem, an increase in one parent's income or a change to a child's needs or health care expenses.
Modifying the Divorce Decree
You must file a motion for modification of your divorce decree in the court that issued the final divorce judgment. Each court has its own forms, so ask the court clerk for the forms you need to do this. Some courts may have different forms for each type of modification. For example, the Clerk of the Circuit Court in Lake County, Illinois, has a specific form for a Petition for Modification of Allocation of Parental Responsibility.
On the form, include information from your original divorce decree, such as the name of the judge who presided over the divorce hearing and the case identification number. You also need to spell out in detail what you want to be changed and why.
Be aware that Illinois courts will not revisit child custody until two years after the original decree, in order to maintain stability for the child. As always, the court's main concern is the best interests of the child.
Procedure to Request a Change
After you have filed the appropriate forms with the clerk's office, you have to serve documents on your ex to make her aware of your request for a change to the divorce decree. You will then be assigned a hearing date. At the hearing, both parties will give their reasons for and against the proposed changes, and the judge will declare his ruling after considering all relevant information.
References
Writer Bio
Claire Gillespie writes about health, science, home and parenting. She has bylines on SELF, SheKnows, The Washington Post, Vice and more.