What is Considered Child Abandonment in Michigan?
By Editorial Team
Updated October 19, 2019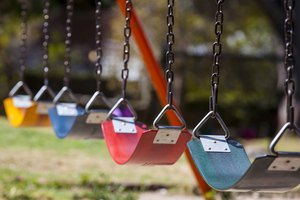 anamejia18/iStock/GettyImages
In Michigan, child abandonment is included in the child neglect category under the child protection laws. The neglect category includes failure to protect, improper supervision and medical neglect. Child abandonment fits well in the neglect category, as a child is considered if abandoned if she is left in without supervision or in a harmful environment. There are other conditions that constitute child abandonment as well.
Definition of Child Abandonment
Abandonment is more than leaving a child alone and unsupervised. According to the Governor's Task Force on Children's Justice of Michigan State, abandonment is defined as leaving a child because the custodial parent or guardian doesn't want to or is unable to take care of the child's "health and welfare." Abandonment also entails leaving the child in the care of a person or agency who is unwilling or unable to assume responsibility for the child.
Abandoned children are often taken to and left at a public place like a hospital, church, school, a department of human services or many other places. It is also common for custodial adults who do not intend to come back and assume responsibility to leave the children at home. Depending on the condition of the child when he is rescued, other charges like child endangerment or abuse may apply.
Age Limits on Child Abandonment
Child abandonment covers children who are 17 years old and younger. Parents of newborn babies less than three days old can seek protection from the safe haven laws, if they leave the child according to where and how the law stipulates. Otherwise, the penalty for child abandonment is a felony conviction that carries a sentence of one to three years in prison.
Safe Haven Laws
Michigan is a state that allows parents and guardians to leave their child at designated "safe haven" locations as an alternative to abandonment of newborns. The newborn must be less than three days old. These locations include hospitals, police or fire stations and emergency medical services, according to the Child Welfare Information Gateway. Parents are not required to identify themselves.
Stipulations to Safe Haven
Before leaving the child with a safe haven, the parent must give a family and medical history. The provider of safe haven can't be sued if something happens to the infant before it is placed in the custody of a state worker. Exceptions are only in the event of a gross negligence. If it is determined that the infant has been abused, then the parent no longer has safe haven protection and will be prosecuted for abandonment.
Considerations for Parental Responsibility
Despite the safe haven laws, leaving the child for which you, as a parent, have responsibility is still considered abandonment. The safe haven laws can be used to defend against abandonment/neglect charges, but they will not prevent charges being pressed if the courts see fit to do so. Infant safe haven laws do not apply to older children.
For example, children older than three days cannot be left at a hospital, church or safe haven location. If the parent does leave the child, the police will investigate, find the parent and charge the parent with child abandonment/neglect.
References
Writer Bio
This article was written by the CareerTrend team, copy edited and fact checked through a multi-point auditing system, in efforts to ensure our readers only receive the best information. To submit your questions or ideas, or to simply learn more about CareerTrend, contact us [here](http://careertrend.com/about-us).