How to File for Divorce in Wayne County, Michigan
By George Lawrence J.D.
Updated March 18, 2019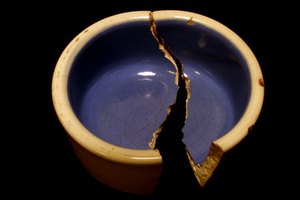 Michigan is a "no-fault" divorce state, meaning that fault of the parties does not factor into whether a court can grant a divorce: If one spouse wants a divorce, a court in Michigan can typically grant it. You can prepare the complaint forms by yourself on paper or online on the LawHelpInteractive website, or have a lawyer prepare them for you. If you live in Wayne County, the proper court in which to file a divorce action is the 3rd Judicial Circuit Court, located at 2 Woodward Ave., Detroit, MI 48226.
Tips
Filing for divorce in Wayne County requires you to meet residency requirements, and file a complaint for divorce in the local county court.
Before You Start
You must have lived in Wayne County for at least 10 days before filing your complaint, and have been a Michigan resident for at least 180 days. Only one of the spouses must meet these residency requirements.
Do It Interactively
If you wish to prepare your divorce complaint online, start by visiting Michigan Legal Help's website. Read through the guides on the do-it-yourself divorce page, choosing either the "with minor children" or "without minor children" version of the checklist. When you understand the process, and have gathered up all the supporting information you need, click through to the LawHelpInteractive site. Here, you'll be guided through creating your initial complaint, and additional documents you may need as your divorce proceeds.
Writing Your Own Complaint
If you choose to write your own complaint, it must follow a standard format. At the top, include the words: "State of Michigan, 3rd Judicial Circuit Court, County of Wayne." On the left hand side of the page, include your name and write "Plaintiff" beneath it. Under this line, write "v.," and under that write your spouse's name. Write "Defendant" under your spouse's name. On the right side of the page, include space for the clerk to include a docket number and the judge's name. Then, in order:
Write "Complaint for Divorce" in the center of the page below the information you provided in Step 2.

List your full name, your spouse's full name, whether you have any minor children, how long the marriage has lasted, and how long each person has lived in Michigan and in Wayne County.

Include the exact language from Michigan Compiled Laws Section 552.6 (Grounds for Divorce). Verbatim, your complaint must include this language: "There has been a breakdown of the marriage relationship to the extent that the objects of matrimony have been destroyed and there remains no reasonable likelihood that the marriage can be preserved."

Sign and date the document.

Serving and Filing
However you choose to create your complaint, a finished copy of the document must be delivered in person to your spouse, a process called "serving" the document. You can do it yourself, or have it done by someone else. Once the document is served, you must file a copy of the complaint in the 3rd Judicial Circuit Court, located at the address in the introduction. You will have to pay filing fees at the same time as you file the complaint. These vary depending on whether minor children are involved. Visit the court's website or call the clerk's office to find out the latest fees.
Things to Consider
This article was written for informative purposes only, and is not a substitute for the advice of a Michigan attorney specializing in family law cases. Settlements in all but one or two percent of cases in Wayne county are negotiated between the separating spouses, so even in an amicable divorce the aid of a lawyer can be vital to protect your interests.
References
Writer Bio
Based in Traverse City, Mich., George Lawrence has been writing professionally since 2009. His work primarily appears on various websites. An avid outdoorsman, Lawrence holds Bachelor of Arts degrees in both criminal justice and English from Michigan State University, as well as a Juris Doctor from the Thomas M. Cooley Law School, where he graduated with honors.