Stepparent Adoption Rights in New York State
By C. Giles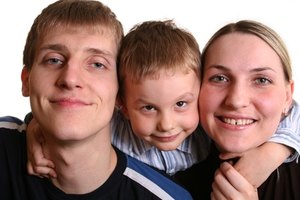 boy behind parents image by Pavel Losevsky from Fotolia.com
In New York, stepparent adoption can be handled either by the Family Court or the Surrogate Court. The first step is to submit all of the necessary documentation and consent forms to the court. Within a short time, a court date will be scheduled, which is in most cases simply a ceremonial signing of the adoption order.
Requirements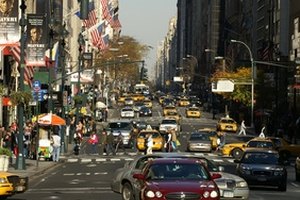 The stepparent must have been a New York resident for six months before filing the adoption petition. This must be proved at the final hearing--for example, with a driver's license. The stepparent or his spouse must have an address in the county of filing in New York. Civilian residents of New York who are living abroad may still file the adoption petition in New York, provided they have maintained their New York residency.
Consent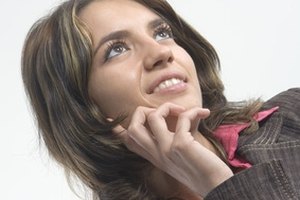 New York law requires that both biological parents consent to the stepparent adoption unless the absent parent has failed to visit and communicate with the child for six months, is mentally ill and unable to care for the child, has surrendered to an authorized agency under social services law or has filed an irrevocable document denying paternity. In New York, the absent parent is deemed to have consented to the stepparent adoption if he has failed to offer emotional and/or financial support for a period of over six months from the filing of the petition. New York law also requires the consent of children over 14 years old, unless this is dispensed with at the discretion of the judge or surrogate.

Read More: Do It Yourself: Step-Parent Adoption
Responsibilities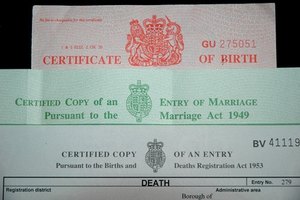 birth marriage and death image by Warren Millar from Fotolia.com
After the adoption has been finalized in New York, the stepparent assumes all parental and financial responsibilities for the child. In the event of a later divorce, the stepparent will be entitled to the same custody and visitation rights and child support obligations as any other parent. Upon adoption, the child's birth certificate may be amended to replace the biological parent's name with the stepparent's.
References
Writer Bio
C. Giles is a writer with an MA (Hons) in English literature and a post-graduate diploma in law. Her work has been published in several publications, both online and offline, including "The Herald," "The Big Issue" and "Daily Record."