How to Register As a Domestic Partner
By Sangeet Duchane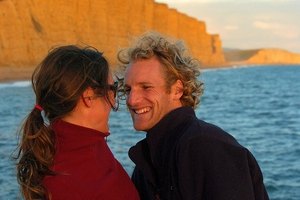 couple-playing image by JulianMay.co.uk from Fotolia.com
Domestic partners are unmarried couples who are living together and intend to live together for the rest of their lives. Some states have approved benefits for domestic partners, and many cities in those states have set up a process for domestic partners to register. Registration as dosmetic partners may allow partners to get health care and other benefits through the other partner's employment, have family visitation rights in hospitals and jails, and receive other rights and benefits enjoyed by married couples. Some states recognize domestic partnerships between opposite-sex and same-sex couples, while other states only recognize opposite-sex domestic partnerships. One state, California, has a state registration system with the Secretary of State. Full instructions and form downloads are available on the California Secretary of State website.
Step 1
Check to see if domestic partnerships are recognized in your state. Some cities and counties in the following states allow registration: Arizona, Arkansas, California, Colorado, Connecticut, Florida, Georgia, Illinois, Iowa, Kansas, Louisiana, Maine, Massachusetts, Michigan, Minnesota, Missouri, New York, North Carolina, Ohio, Oregon, Pennsylvania, Texas, Washington and Wisconsin.
Step 2
Call the clerk's office for your city (or county, if you live in an unincorporated area) to see if it has a domestic partnership registration program. If it does, find out if you and your partner qualify as domestic partners. For example, some cities require you to have already lived together for a certain length of time.

Read More: How to Search Domestic Partner Records
Step 3
Get copies of any application form and find out if you have to file an affidavit certifying that you and your partner are domestic partners. See if the clerk's office has an affidavit form or a sample you can use.
Step 4
Complete your application for registration and put the required information into the affidavit, but do not sign it.
Step 5
Go with your domestic partner to the office where the registration takes place. Take the completed registration application and unsigned affidavit, along with picture ID.
Step 6
Submit your application, show your ID, sign the affidavit in front of the clerk, and pay the registration fee.
The clerk will give you the registration certificate and may also give you laminated cards showing you are registered domestic partners.
References
Writer Bio
Sangeet Duchane practiced law for several years before becoming a writer. She has since published five nonfiction books and articles in various magazines and online for eHow and Advice.com, among others. She specializes in articles on law, business, self-help and spirituality.