How to Find Deadbeat Dads
By Lindsay Kramer
Updated April 29, 2019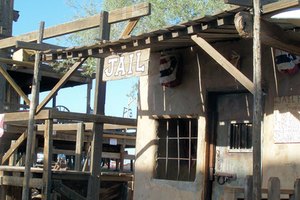 When a parent fails to financially support his child, he may be referred to as a "deadbeat dad." Although this is the common term used to describe parents who shirk their financial obligation to their children, "deadbeat moms" exist and can cause just as much damage to their children as deadbeat dads. For single parents struggling to cover their children's needs, conducting a thorough deadbeat dad search is often the first step to getting the child support they are owed.
A parent conducting a deadbeat dad search should approach the search in a methodical manner. The process to find deadbeat dads involves many of the same resources and procedures as those for finding other missing people, such as estranged family and missing spouses. One advantage that parents trying to find deadbeat dads have over others searching for lost loved ones is that they have help from state and federal child support agencies.
Gather All Identifying Information
When a parent wondering how to find a deadbeat dad has a lot of personal information about the deadbeat dad, she will have a much easier time locating him. Before heading to the internet or a private investigator to track the dad down, she should create a document that lists every piece of information about him that can possibly aid in her search, such as:
All of his name variations, nicknames and aliases
All addresses associated with him and his close family
His current and former employers
His criminal record, including where his various arrests, if applicable, occurred and were processed
His Social Security number
His date of birth
His email address
His phone number
All known online account handles
Contact information for his close friends and family
The parent can use this information to conduct her own search or give it to her lawyer to help the lawyer conduct the search.
Search Public Records
The easiest answer to "how to find a deadbeat dad?" is to search the internet for him. Court records, addresses and business records are all readily available online and through the local court system.
Public records are not the only publicly available resource for parents tracking down deadbeat dads. Social media is also an effective tool for finding parents who owe child support.
Use Government Resources
Many parents who wonder how to find a deadbeat dad are directed to government resources. At the federal level, the Federal Parent Locator Service exists to help any parent conduct a deadbeat dad search.This service, operated by the United States Office of Child Support Enforcement, uses various databases to locate delinquent parents. It also works closely with various state and federal agencies to enforce penalties for non-payment of child support, such as:
Wage garnishment
Passport denial
Tax refund seizure
At the state level, the state department that handles child support cases is one of a parent's most helpful resources for locating a deadbeat dad. These agencies work with the federal Office of Child Support Enforcement to locate deadbeat parents and extract the child support they owe. If a delinquent parent is part of a Native American tribe, the applicable tribal child support agency can also be a helpful resource for the parent seeking payment.
Work With a Professional
Your lawyer should be part of your search for your child's other parent. Explain the situation to him and share all the information you have about your former partner's current whereabouts, because the more information your lawyer has, the more effectively she can help you locate the deadbeat parent.
Finding your child's other parent might require help from another professional: a private investigator. Your lawyer may recommend that you work with one and he may even opt to hire a private investigator from his professional network. A private investigator uses available information about an individual and highly developed forensic skills to track him down.
Additionally, your lawyer can help you navigate state and federal resources to track down your former partner. If your lawyer subscribes to a private service like Spokeo, he can also use this service to help you with your deadbeat dad search.
References
Warnings
Even following these tips, you may not find the deadbeat dad. Many deadbeat dads work hard at avoiding paying child support.
You can also try speaking to the deadbeat dad's family and former friends, but they might be unwilling to give up any information due to their loyalty to the deadbeat dad.
Writer Bio
Lindsay Kramer is a freelance writer and editor from New Jersey. She loves singing, laughing, cooking, and exploring new places. Aside from writing, Lindsay enjoys surfing and reading tarot cards.