How Do I Obtain a Copy of Divorce Papers in Florida?
By Judith Evans
Updated August 28, 2019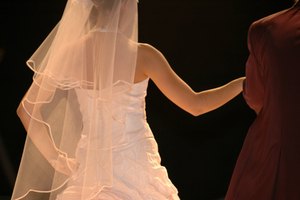 You can obtain a copy of a divorce certificate, divorce decree, divorce report or divorce record in Florida so long as the divorce was granted in Florida. VitalChek and the Florida Bureau of Vital Statistics provide certificates of divorce, and county courts provide divorce decrees and divorce records. Florida county court websites provide information on how to obtain a copy of divorce papers in Florida. Divorce certificates and divorce reports include a minimum amount of information and can be used to prove a name change or to remarry. A divorce decree includes the final divorce judgment, and a divorce record contains all information about the divorce proceedings.
Certificate of Divorce
The website VitalChek can provide a certified copy of a divorce certificate through the Florida Bureau of Vital Statistics. You can order a certificate for yourself or for immediate family members. Florida county courts keep divorce records for 60 days before sending them to the Bureau of Vital Statistics, so you may have to directly contact the county court for a divorce certificate for cases less than two months old.
To search for a certificate on VitalChek, enter the state, city, date, name on the certificate and the reason for requesting the certificate. You may also be required to upload an identification document, such as a driver's license or passport. You can pay the required fee through the secure website.
Obtaining a Divorce Report
The Florida Bureau of Vital Statistics can send you a copy of a divorce report. This abstract report does not include the divorce decree or a complete record of the case, but it can be used for legal purposes to prove that the parties are divorced.
Mail a signed letter to the bureau that contains the names of the parties, the date of the divorce and the county in which the divorce was granted. if you are not sure of the date, the bureau can search from a range of years for a fee. Also include in the letter your full name, mailing address and daytime phone number and mail it to Bureau of Vital Statistics, Attn: Vital Record Section, P. O. Box 210, Jacksonville, FL 32231-0042. You will have to pay a fee for each certified report and an additional fee for rush orders.
Divorce Record or Decree
You can obtain a copy of a divorce record or a divorce decree in Florida from the circuit court clerk of the county in which the divorce was granted. The clerk keeps divorce records from June 6, 1927. You can search online for a divorce record or a specific document and then order that document online through the court's website. For example, you would search on the Miami-Dade County Court website for documents from a divorce that occurred in that county.
To order divorce records by mail, write a request that includes the case number, year of the case and the names of the parties involved. If you do not know the case number, you will have to pay a search fee. Courts charge a processing fee per page and a certification fee per document.
Mail the request with your payment and a stamped, self-addressed envelope to the family court in the county where the case was filed. You can also request a copy of divorce papers in person during business hours at the county circuit court clerk's office.
References
Resources
Tips
Usually, it takes two to three weeks for processing your request. You may order a "rush" service (two to three days), which cost an additional $10 in 2010. If you go for it, label your envelope "RUSH" on the outside.
Warnings
Do not apply if the divorce took place outside Florida. The Bureau of Vital Statistics in Florida maintains records for divorces occurring in Florida only.
Writer Bio
Judith Evans has been writing professionally since 2009, specializing in gardening and fitness articles. An avid gardener, Evans has a Bachelor of Arts in political science from the University of New Hampshire, a Juris Doctor from Vermont Law School, and a personal trainer certificate from American Fitness Professionals and Associates.