Grants for Children of Vietnam Veterans
By Leslie Bloom
Updated April 29, 2019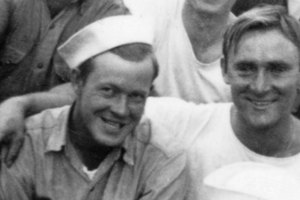 Thinkstock/Comstock/Getty Images
When it comes to paying for higher education, it's always a plus to have some financial assistance. For children of Vietnam vets, that assistance often comes in the form of grants from federal and state governments, as well as from specific colleges or other organizations. Grants for children of veterans means free money for college, as long as you meet specific requirements.
What Are Grants?
Unlike loans, which must be paid back at often high interest rates, grants offer financial assistance with no strings attached. They are much like scholarships in that regard. However, scholarships are often awarded based on merit, while grants are awarded based on need.
To be eligible to receive a grant, certain requirements must be met. These requirements vary depending on who offers the grant, but generally include:
You must be a specific type of student, such as children of Vietnam vets

Minimum GPA requirements

Attendance at a particular college

Residency requirements

Demonstrated financial need

Grants for Children of Vietnam Vets
While there are many scholarships and grants for children of veterans, there are very few specifically for children of Vietnam vets. Children of Vietnam veterans are able to apply for the more general grants and scholarships made available to children of veterans, but can also apply for grants specific to them. Grants for children of Vietnam vets include:
The Albany College of Pharmacy of Union University in Albany, New York: Offers a $450 award to children of Vietnam veterans who are deceased, disabled, missing in action (MIA) or prisoners of war (POWs).

The Kansas Commission on Veterans' Affairs: Offers a full tuition grant to the child of a POW, MIA or a Vietnam veteran killed in action who was a Kansas resident when they entered the military.

To find other grants for children of Vietnam vets, you can search online through a scholarship clearinghouse site or ask the college or university you plan to attend.
Grants Offered Through the Government
Certain departments of the U.S. government also make grants available for children of veterans. The DEA Program (Dependents Educational Assistance), provides a variety of grants and scholarships offered through the Department of Foreign Affairs. These grants, which can be extended for up to 45 months, cover programs such as undergraduate education, technical training, special interests, secondary education and masters' programs. Children between the ages of 18 and 26 are eligible if one of their parents was disabled or died while serving in the U.S. military.
Any child of a parent who was a POW or MIA for more than 90 days qualifies for all grants and scholarships through the Department of Veterans Affairs. Under certain circumstances, the VA offers an extension on the eligibility for the education grant offered through the DEA Program. This extension enables children to receive a grant before the age of 18 and after the age of 26. The special circumstances for the grants depend on the dependent's need.
Any child or dependent seeking a grant through the government must provide a current military ID card. The Defense Enrollment Eligibility Reporting System, or DEERS, can help in obtaining a current ID card if one is needed. By visiting the website tricare.mil, you can find further assistance.
In addition to specific scholarships and grants for children of veterans, numerous other scholarships and grants are available that you may also qualify for. If you are looking for extra funds for college, it's helpful to apply for all of those you may qualify for in order to have the best chance at obtaining financial assistance.
References
Resources
Writer Bio
Leslie is a Los Angeles native with more than 20 years of experience writing for a variety of online and print publications. She has degrees in both journalism and law.