Child Abandonment Laws in Pennslyvania
By Roger Thorne J.D.
Updated November 28, 2018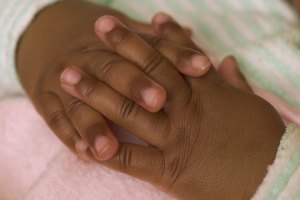 Design Pics/Design Pics/Getty Images
Pennsylvania has various laws dealing with issues of child abuse, neglect and abandonment. Though there is no specific state statute addressing child abandonment, the state prohibits anyone with responsibility over a child to endanger a child's health and well-being. If you need legal advice about a specific child abandonment issue in Pennsylvania, speak to a qualified attorney.
Offenses
Pennsylvania punishes child abandonment as endangering the welfare of a child, commonly referred to as EWOC. Pennsylvania Code section 4304(1) states that any parent, guardian or other person responsible for the welfare of a child commits an offense if he knowingly endangers a child's welfare by failing to properly care for, or supervise, a child, or otherwise violates a duty of care.
Further, anyone who, in an official capacity, prevents or otherwise interferes with someone reporting an act of suspected child abuse is also guilty of endangering the welfare of a child, according to Pennsylvania Code section 4304 (2).
Punishments
Whenever someone is found guilty of endangering the welfare of a child, the crime is charged either as a misdemeanor or a felony. Pennsylvania Code section 4304(3) states that EWOC offenses are typically charged as misdemeanors of the first degree, with potential punishments of up to five years imprisonment. However, if the defendant's actions constitute a continuing course of conduct, meaning the endangerment happens repeatedly or on multiple occasions over a period of time, the crime is charges a third degree felony. Third degree felonies are punishable by up to seven years imprisonment.
Termination of Parental Rights
Pennsylvania law also allows the state to strip parents of their parental rights in certain cases, including instances of child abandonment. According to Pennsylvania Code section 2511(1) and (2), a parent that exhibits certain continuing conduct for at least six months can be stripped of their parental rights. The conduct must evidence the parent's continuing desire, refusal or failure to care for his child and result in the child being deprived of essential parental care, control of subsistence required for the child's proper physical and mental well-being. When determining whether or not to terminate parental rights, the court must give primary consideration to the well-being of the child in question.
Writer Bio
Roger Thorne is an attorney who began freelance writing in 2003. He has written for publications ranging from "MotorHome" magazine to "Cruising World." Thorne specializes in writing for law firms, Web sites, and professionals. He has a Juris Doctor from the University of Kansas.