Power of Attorney for Minor Children
By Roger Thorne J.D.
Updated July 21, 2017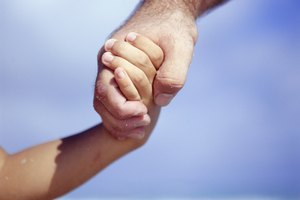 Photodisc/Photodisc/Getty Images
When parents face the prospect of having to name someone else to look after their children, they often turn to powers of attorney for minor children. A power of attorney allows people to grant others the right to make decisions on their behalf. When power of attorney over a child is granted, the parent grants someone else the legal authority to make decisions concerning the child.
Requirements
Powers of attorney over children can be granted in writing. The power of attorney (POA) must name the person granting the power and the person receiving the power. It must be signed by the granter. Some states also require the POA to be signed by a witness or notarized. Some third parties may not respect any POA that isn't notarized or that doesn't meet specific requirements.
Parties
Powers of attorney are granted by one person, called a principal, to another person, called either the attorney-in-fact or the agent. While the term attorney-in-fact is commonly used, it does not mean the person granted the power of attorney must be a lawyer. Once granted POA, the attorney-in-fact then interacts on behalf of the parent when dealing with third parties like school officials or medical personnel.
Factors
As a parent, you may want to grant power of attorney over minor children for a number of reasons. For example, some military personnel deployed overseas or on lengthy assignments can use POA to allow grandparents or relatives to act as the child's guardian. Other powers of attorney are used on a contingent basis, allowing someone else to watch over your children in case something happens to you.
Powers
In general, powers of attorney for minor children are limited powers of attorney. This means that the attorney-in-fact can make the same decisions you can make about the child, but can't, for example, decide to start taking money out of your checking account. However, powers of attorney are not the same as guardianships, which can only be granted by a court. Attorneys-in-fact cannot chose to take a child off life support.
Time Frame
Powers of attorney generally take effect immediately upon being signed by the principal or when the contingent conditions upon which the POA is based occur. A principal can terminate a power of attorney at any time, and unless durable power of attorney is granted, the power terminates as soon as the principal looses the ability to make decisions. However, a durable power of attorney continues to allow the agent to make decisions even after the principal becomes sick or otherwise becomes unable to revoke the POA or make decisions.
References
Writer Bio
Roger Thorne is an attorney who began freelance writing in 2003. He has written for publications ranging from "MotorHome" magazine to "Cruising World." Thorne specializes in writing for law firms, Web sites, and professionals. He has a Juris Doctor from the University of Kansas.