Do You Need a Passport to Go to Bermuda
By Emily Zemler
Updated July 28, 2017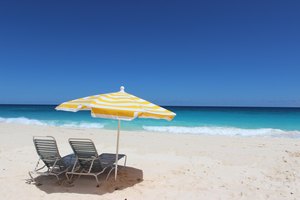 merrilyanne/iStock/GettyImages
Everything You Need to Know to Enter Bermuda
Knowing which countries require a passport upon entry and whether you'll need additional documents can be a bit confusing. Bermuda, a lovely island just a few hours off the East Coast of the United States, is an amazing place to visit any time of year. As a British territory, Bermuda has some requirements for U.S. citizens wishing to visit. Here's everything you need to know for a seamless entry into Bermuda.
Do You Need a Passport to Enter Bermuda?
Yes. All U.S. citizens, regardless of age, must have a valid, current passport to enter Bermuda. It must have at least one blank page for the stamp you receive when you come through immigration in the airport or when your cruise ship comes to dock. You don't need an additional visa to enter Bermuda. Show your passport when you enter Bermuda as well as when you re-enter the United States. Your passport must be valid from the date of entry into Bermuda, and you aren't required to have a specific number of days left on it before expiration.
Can You Use a Passport Card?
You cannot use a passport card to enter Bermuda. However, U.S. citizens may use a passport card to re-enter the United States via cruise ship when returning from Bermuda. With that in mind, it's best to have your passport when traveling to Bermuda rather than a passport card.
Do Children Need a Passport?
Yes. All family members, regardless of age, must show a valid, current passport to enter Bermuda. Be sure your kids are ready to present their passports to immigration when you arrive.
Is Any Additional Paperwork Required?
No. Bermuda does not currently require its visitors to have a visa to enter. In 2014, Bermuda changed its regulations regarding entry visas, which visitors used to have to apply for from their respective British Embassy. That separate visa has been abolished for travelers from all countries regardless of whether they enter via air or sea. You also do not need a proof of specific vaccinations to visit.
What About Other Considerations?
When entering a foreign country, you should always be aware of any restrictions on what you can bring into the country. Be sure to check Bermuda's government website if you plan to arrive with a pet or animal and plant products that may not be allowed.
Whom Do I Contact With Additional Questions?
If you have questions about travel to Bermuda, contact the British Embassy in Washington, D.C., or one of the British Consulate General offices across the United States.