What is the Passport Parental Consent Form?
By Emily Zemler
Updated July 28, 2017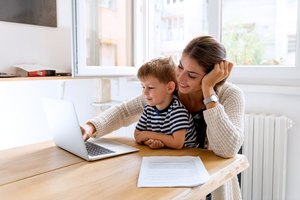 StockRocket/iStock/GettyImages
Understanding The Passport Parental Consent Form
A passport is a great gift to give children because it means they'll get to explore different countries and cultures around the world. But there are some logistics you need to keep in mind when it comes to passport applications for children. Here is everything you need to know about the passport parental consent form, also known as Form DS-3053, in the United States.
What Is the Passport Parental Consent Form?
When applying for a U.S. passport, all children under the age of 16 need parental consent from both living parents or legal guardians. If a parent or guardian is unavailable to attend the passport application appointment to give in-person consent, she will need to fill out Form DS-3053, available on the Department of State website. This one-page form is used as a statement of consent by the absent parent during the application process.
How Do You Fill Out the Form?
Download and print out Form DS-3053, which includes detailed instructions on how to complete it. Your signature on the form must be witnessed and notarized by a notary public who will require a photocopy of the front and back of your legal, government-issued photo ID. The form is valid for 90 days, after which you'll need a new one.
What Else Do You Need?
Along with Form DS-3053, you need to include several other documents to prove your relationship to the child if you are his legal guardian and not a parent. These include an original copy of a certified order by a court of competent jurisdiction (a circuit or family court that deals with matters of family rights) granting guardianship, a signed statement on letterhead authorizing a specific person to apply for a passport for the child, and a photocopy of employee identification documents proving the identity of the person applying for the minor's passport. These documents apply only in certain circumstances: For example, if your child was adopted by your current spouse and the child's other birth parent is no longer in the picture. It's unusual that you'll need these additional documents, so check the form's instructions to ensure they're right for your child's application.
What Do You Do With the Form?
Once it's filled out and signed, submit Form DS-3053 along with Form DS-11, which is your child's passport application form. The forms should be submitted to any designated acceptance facility, U.S. Passport Agency, U.S. Embassy or U.S. Consulate abroad, depending on your application process.
How Do You Get Further Information?
If you have specific questions about your individual circumstances, contact the National Passport Information Center (NPIC), Monday to Friday, 8:00 a.m. to 10:00 p.m. EST or by email at NPIC@state.gov.