Is a Passport Needed for the Bahamas?
By Ashley Friedman
Updated July 28, 2017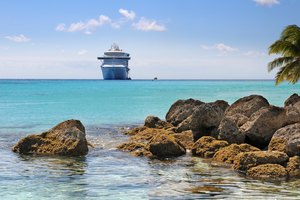 ginosphotos/iStock/GettyImages
Passport tips so you're island ready
Although the Bahamas is an independent commonwealth and has been since 1973, the country is still a British Crown Colony and recognizes Great Britain's queen as its monarch. For citizens from the United States, a trip to the Bahamas is considered an international trip, and for that reason, travel documents beyond a standard ID are required.
According the U.S. State Department, all visitors traveling to the Bahamas by air should be in possession of a valid U.S. passport. Visitors staying in the region for fewer than 90 days do not need a visa, but for any travel exceeding the duration of three months, a visa should be obtained prior to departure. Typically, tourists entering the Bahamas should also be able to anticipate a date of departure if asked by customs when entering the country.
Is a passport needed for a Bahamas cruise?
For visitors entering the Bahamas on a cruise ship or other ocean-faring vessel, a passport is not necessarily required. In most cases, travelers aboard a cruise ship are not required to present a passport when entering the Bahamas if they have one of the approved Western Hemisphere Travel Initiative documents. These include an enhanced driver's license from one of the 50 United States or one of the Trusted Traveler Program's Cards such as NEXUS, SENTRI or FAST. Merchant Marines or U.S. Military Identification Cards are acceptable when traveling on official orders. While these documents are accepted for entry into the Bahamas, the U.S. State Department urges all travelers to possess a valid passport in the event they are unable to return to the U.S. by sea or land and must travel home by air.
Is a passport needed for children traveling to the Bahamas?
Passports and travel documents are not required for children under 16 years old traveling to the Bahamas. By law, children under the age of 16 are required only to present a birth certificate (a photocopy is OK) that acts as proof of citizenship, but it is advisable to bring some sort of photo identification for any child who is over the age of 12. If the child is not traveling with guardians, it's recommended that whomever is traveling with the child bring a note signed by one or both parents stating that they know their child is traveling out of the country with an adult who is not their guardian. The Bahamas follows many of the same rules as the United States to prevent child abduction, and Americans should be advised that although the United States does not require letters giving permission to non-guardians traveling with children, many other countries do require these letter for entry.
Other requirements and things to consider before traveling to the Bahamas
As with any planned travel to a foreign country, travel to the Bahamas should be approached with caution and common sense, particularly if traveling with valuables. Passports, while a necessary element of international travel, are also highly coveted objects that are extremely susceptible to theft. Be sure that passports are within safe and easy reach at all times, and if you are traveling to the Bahamas with children, either by sea or air, keep their documents safe and easily accessible as well.
References
Writer Bio
Ashley Friedman graduated from Sarah Lawrence College in 2003 with a Bachelor of Arts in Creative Writing and Social Sciences. She has experience writing copy for the websites of creative professionals, and regularly contributes to several blogs covering popular culture, travel, food, and social action.