Can a Custodial Parent Collect a Portion of VA Disability & Child Support?
By Wayne Thomas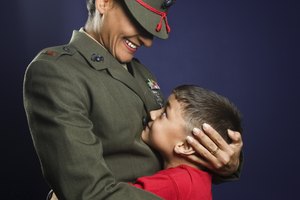 Thinkstock Images/Stockbyte/Getty Images
REWRITE
Writer Bio
Wayne Thomas earned his J.D. from Penn State University and has been practicing law since 2008. He has experience writing about environmental topics, music and health, as well as legal issues. Since 2011, Thomas has also served as a contributing editor for the "Vermont Environmental Monitor."