Legal Aid for a Texas Divorce
By Heather Frances J.D.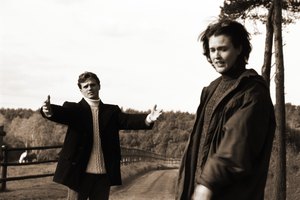 John Foxx/Stockbyte/Getty Images
Texas couples pursuing a divorce my complete their own paperwork, file it with the court and represent themselves at any required hearings. However, sometimes expert help is needed. While you can use a legal online document service to prepare and file your paperwork, the state of Texas also has legal aid agencies available to help low-income, disabled or otherwise disadvantaged couples get divorced.
Finding an Agency
Texas does not have just one statewide legal aid option, but numerous agencies cover different areas of the state, with some specializing in certain services. At Texas Law Help.org, divorcing parties can find legal aid providers in their areas. For example, there are 13 providers that cover the Dallas area alone. In Amarillo, a local legal aid office offers a pro se divorce clinic, specializing in helping divorcing spouses represent themselves.
Qualifying for Services
Each legal aid provider has its own set of rules concerning which clients it accepts, although many set income standards since their services are designed for low-income clients. Often, legal aid providers try to help as many clients as they can, but funding and time constraints do not allow them to help everyone. Because of these limitations, some providers will limit their services to providing advice or referrals rather than representing clients all the way through their divorce cases.
References
Writer Bio
Heather Frances has been writing professionally since 2005. Her work has been published in law reviews, local newspapers and online. Frances holds a Bachelor of Arts in social studies education from the University of Wyoming and a Juris Doctor from Baylor University Law School.