Can You Back Out of Divorce If You Already Filed?
By Teo Spengler
Updated March 19, 2020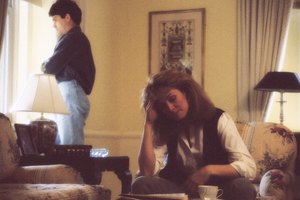 Comstock/Stockbyte/Getty Images
A divorce, like a marriage, can seem like a good idea one minute but a bad idea the next. If you filed a divorce petition and now regret it, you may be able to do an about-face without too much trouble, depending upon what stage in the proceedings you realize your mistake.
Dismissal Before Response
After you file a petition for divorce, your next step in the process is to arrange for the divorce papers to be served on your spouse, who has 30 days in which to reply. If you change your mind about the divorce at any point before your spouse files response papers with the court, in most jurisdictions, you are allowed to dismiss the case.
Dismissal With Spouse's Consent
After your spouse has filed response papers, the petitioner no longer has an automatic right to dismiss the divorce. But winning a dismissal is not difficult, if your spouse also wants to give the marriage another try. Generally, a court grants a dismissal when both spouses agree to end the case.
References
Writer Bio
From Alaska to California, from France's Basque Country to Mexico's Pacific Coast, Teo Spengler has dug the soil, planted seeds and helped trees, flowers and veggies thrive. World traveler, professional writer and consummate gardener, Spengler earned a BA from U.C. Santa Cruz, a law degree from Berkeley's Boalt Hall, and an MA and MFA from San Francisco State. She currently divides her life between San Francisco and southwestern France.