Divorce Laws During Pregnancy in Missouri
By Beverly Bird
Updated March 29, 2020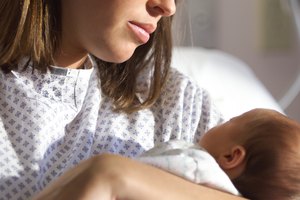 Photodisc/Photodisc/Getty Images
You might think that breaking up is the furthest thing from spouses' minds when they're expecting a baby. In fact, divorce rears its ugly head during pregnancy with enough frequency that some states – including Missouri – have special laws in place to deal with the situation.
The Divorce Petition
The Missouri Revised Statutes require that when you file a petition for divorce, you must divulge whether the wife is pregnant. This doesn't mean you can't file, but only that the court must know a baby is on the way.
Delay of Proceedings
If you and your spouse are expecting a child, a Missouri court will put your proceedings on hold until the baby is born. Your divorce cannot be finalized until this time. The court will order a paternity test if the husband thinks he is not the father, or order child support and custody terms as part of the divorce if he agrees that he is. If it turns out that someone else is the baby's father, that individual must be added to the divorce lawsuit as a third party.
References
Writer Bio
Beverly Bird has been writing professionally since 1983. She is the author of several novels including the bestselling "Comes the Rain" and "With Every Breath." Bird also has extensive experience as a paralegal, primarily in the areas of divorce and family law, bankruptcy and estate law. She covers many legal topics in her articles.