Can You Be Charged With Adultery After You File for Divorce?
By Beverly Bird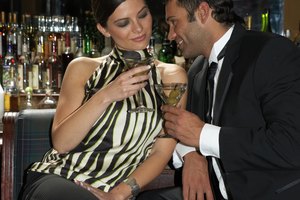 Chris Clinton/Digital Vision/Getty Images
If you or your spouse has filed for divorce and you're just counting down the days until the whole ordeal is behind you, keep in mind that you're not officially free until the ink dries on your judgment or decree. Until the court actually issues an order ending your marriage, you're still married. If you begin a romantic relationship with anyone other than your spouse during this time, it's adultery.
Amended Pleadings
If you find out that your spouse has begun an affair after you already filed for divorce, you can often amend your petition or complaint to include grounds of adultery. Likewise, if your spouse filed for divorce, you can amend your answering pleadings to include these grounds. If you live in one of the 19 states that does not recognize fault grounds, however, you don't have this option. Adultery is largely a moot point in these jurisdictions – you can't allege any form of marital misconduct as grounds for divorce.
Effect on Divorce
Although you can't cite fault grounds in your petition in pure no-fault states, some of these jurisdictions will consider marital misconduct when dividing marital property. For example, in California – which does not recognize fault grounds – you may be entitled to additional marital property if you can prove that your spouse began the affair before you separated and he wasted marital assets on his paramour. This also applies in fault-based divorce states. For example, in Tennessee, a court can consider adultery when dividing property and also when determining whether to order alimony.
References
Writer Bio
Beverly Bird has been writing professionally since 1983. She is the author of several novels including the bestselling "Comes the Rain" and "With Every Breath." Bird also has extensive experience as a paralegal, primarily in the areas of divorce and family law, bankruptcy and estate law. She covers many legal topics in her articles.