Can You Sell a Property Before the Divorce?
By Wayne Thomas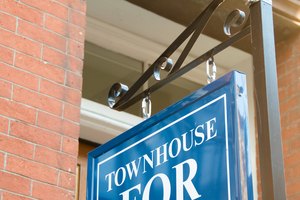 Jupiterimages/Photos.com/Getty Images
Dividing property owned by you and your spouse during marriage is an important part of divorce. To ensure a correct division of marital property, judges require that all marital assets be properly disclosed and valued. Knowing how your state's laws affect your ability to sell property before a divorce is granted will help avoid complications when it comes time to divide assets.
Penalties for Selling Marital Property
In some states, like Massachusetts, when one spouse files for divorce, an automatic restraining order goes into effect restricting both spouses from selling or otherwise transferring marital property. If you violate this order, you can be held in contempt of court. Further, even if a divorce has not yet been filed or no restraining order has yet been issued, you are not completely free to sell off personal property or real estate. If your intent is to reduce the amount of property subject to division, like selling your beach house to a relative for less than fair market value, a court may conclude that you dissipated assets. This could reduce the amount you receive when the marital property is divided.
References
Writer Bio
Wayne Thomas earned his J.D. from Penn State University and has been practicing law since 2008. He has experience writing about environmental topics, music and health, as well as legal issues. Since 2011, Thomas has also served as a contributing editor for the "Vermont Environmental Monitor."