How Long After a Divorce Can a Party Remarry in New Jersey?
By Jimmy Verner
Updated March 30, 2020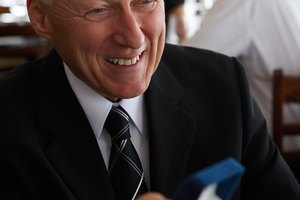 Jupiterimages/Photos.com/Getty Images
New Jersey has no legal restrictions on how long an ex-spouse must wait to remarry after divorce. However, you should consider waiting at least 45 days after your divorce to remarry. If you do not wait that long before remarriage, and your ex-spouse files motions with the court or appeals the divorce case, you are still considered married because your divorce isn't final.
Divorce Decree May Not Be Final for 45 Days
A New Jersey divorce decree, even though signed by the judge, does not become final until the clerk of court enters the judgment by making a notation in the civil docket, or in other words, creating the official record of the case. Either party to the divorce may file post-judgment motions before the judgment becomes final, or appeal the judgment, within 45 days of entry of the judgment. A person who rushes to remarry after divorce could find that because his divorce is not final, his new "marriage" is void. If a person wants to remarry quickly after divorce, he should consider waiting at least 45 days after entry of the divorce decree to make sure the divorce is final.
Writer Bio
Jimmy Verner, a lawyer since 1979, is Board-certified in family law and in civil trial law by the Texas Board of Legal Specialization. Verner practices family law in Dallas.