Ohio's Steps for a No-Fault Divorce
By Heather Frances J.D.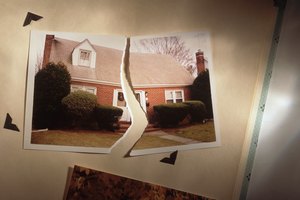 Comstock/Comstock/Getty Images
Ohio offers two ways to end a marriage: dissolution and divorce. Both processes are similar, but dissolution is often faster and cheaper because the spouses file jointly and agree on all terms. The dissolution method requires that both spouses agree their marriage should be terminated and reach mutual agreement on the details of their separation, including child custody and property division. Spouses can file on no-fault grounds whether they choose divorce or dissolution.
Filing Requirements
To file for divorce or dissolution in Ohio, you or your spouse must have lived in the state for at least six months immediately before filing, and you or your spouse must have been a resident of the county in which you file for at least 90 days. Ohio offers several grounds, or reasons, for divorce, but the no-fault ground of incompatibility is available whether you pursue a divorce or dissolution. Filing on grounds of incompatibility does not require you to prove your spouse was at fault for the breakup of your marriage.
Dissolution
To terminate your marriage by dissolution, you and your spouse must file your petition together. This document tells the court what relief you are seeking; in a joint petition, you both ask the court for the same relief. You must attach a written separation agreement that documents the terms of your divorce, including how you and your spouse plan to divide marital property, debts and child custody. If you cannot agree on all issues, one of you must file for divorce instead of dissolution.
Divorce
If you and your spouse cannot agree on every term of your split, you must use the divorce, rather than dissolution, procedure. Instead of filing a joint petition, you must file a complaint for divorce. This document states exactly what relief you are requesting from the court. For example, your complaint will include information about your marriage, grounds for divorce and how you propose to resolve issues such as child custody, alimony and property division. Sometimes, local courts have additional forms you must file along with the complaint. These include forms that describe your employment and provide financial information the court will use to fairly divide your property.
Service
Once you file your divorce papers, your spouse must receive notice of the divorce so he has an opportunity to respond to the information and requests in your complaint. In Ohio, this requirement is typically completed when the court mails a copy of the complaint to your spouse. If you do not know where your spouse lives, Ohio law says he can be notified by posting a notice at the courthouse, local Department of Human Services and local Municipal Court for six weeks. For service by posting, you must file an affidavit swearing you could not locate your spouse after making reasonable efforts to do so. The court also mails a copy of the complaint to his last known address even if you know he does not live there anymore.
Decree
After you file the complaint and your spouse has been notified of the divorce proceeding, the court issues a divorce decree that terminates your marriage and establishes the terms of your divorce. This may require a hearing if you and your spouse dispute certain terms. For example, if you are in disagreement over child custody, the court may require further investigation to decide what living arrangements are best for your child. Once the court reaches a decision on all issues upon which you and your spouse could not agree, it issues the divorce decree and the process is essentially complete.
References
Writer Bio
Heather Frances has been writing professionally since 2005. Her work has been published in law reviews, local newspapers and online. Frances holds a Bachelor of Arts in social studies education from the University of Wyoming and a Juris Doctor from Baylor University Law School.