How to File a Petition on Custody and Visitation in the State of California
By Heather Frances J.D.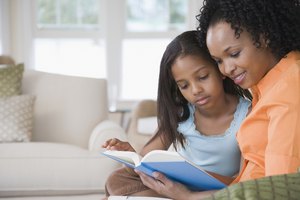 Jack Hollingsworth/Photodisc/Getty Images
During a divorce, California courts determine custody arrangements for the divorcing couple's children, splitting both physical custody (who the child lives with) and legal custody (who makes important decisions for the child). However, parents don't have to wait for divorce to determine custody issues since California allows parents to establish custody arrangements without filing for divorce.
Form FL-260
California offers Form FL-260, Petition for Custody and Support of Minor Children, for use in limited circumstances, but this form is not appropriate if a child's parents are getting a divorce. Parents can file FL-260 only if there is no other case that has been filed regarding children of the relationship. Even if a divorce was filed previously, or in another county, this form is not appropriate. When parents file this form, they must also file Form FL-210, which is a summons advising the other parent to come to court, and Form FL-105/GC-120, a Declaration Under Uniform Child Custody Jurisdiction and Enforcement Act. The filing parent must also include a proposed visitation schedule, which can be attached and presented on Form FL-311, a Child Custody and Visitation Application Attachment.
Custody Without Divorce
If parents are married to each other and wish to determine custody without filing for a divorce, legal separation or annulment, they can use FL-260. Parents may wish to use this form when they want to live apart for a period of time without going through the legal separation process. Parents can also use this form if the parents are not married but have signed a Voluntary Declaration of Paternity.
Form FL-300
California parents who are getting a divorce use Form FL-300, a Request for Order, to file for custody as part of the divorce proceeding rather than using FL-260. If parents originally file a case with FL-260 but later decide to divorce, legally separate or file for annulment, they must file a new case as part of the subsequent action. They would use Form FL-300 to request custody and pay another filing fee. FL-300 requires parents to include basic information about their case and attachments, such as a financial statement. Parents must also attend mediation before a custody hearing is held.
Agreement and Hearing
With either type of case, the filing parent must complete all necessary forms and pay a filing fee to the local court to initiate the case. Next, the filing parent must ensure the other parent is served with copies of the filed documents. Courts encourage parents to reach a parenting agreement, but if they can't agree, the court will decide custody issues for them. Parents must appear at a court hearing, where they will each present evidence as to why the court should grant their request for custody and visitation. The court will grant custody based on what is in the best interests of the child.
References
Writer Bio
Heather Frances has been writing professionally since 2005. Her work has been published in law reviews, local newspapers and online. Frances holds a Bachelor of Arts in social studies education from the University of Wyoming and a Juris Doctor from Baylor University Law School.