How to File for Divorce in New Mexico When a Spouse Won't Sign
By Rebecca Hayley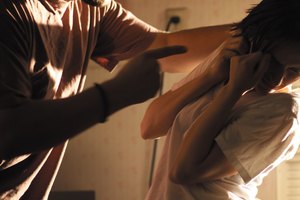 Photodisc/Photodisc/Getty Images
No matter his reason, your spouse cannot legally force you to stay married in New Mexico. Some spouses will not sign an acceptance of service, thinking such inaction will stop the divorce proceedings. The path your divorce will take when your spouse will not sign an acceptance of service and agree to the terms outlined in the petition can either proceed as a contested divorce or result in a default divorce.
Filing for Divorce
Prepare a petition for dissolution of marriage using a third-party document preparation service or in consultation with an attorney. You will be the petitioner and your spouse the respondent. At the time this article was written, New Mexico state courts provide forms only for uncontested divorces. Once you have prepared the petition, file it with the clerk of the district court for your county. There will be a filing fee.
Service
You must notify the other party of your petition for divorce. New Mexico allows for service by mail, but your spouse is required to sign an affidavit of service by mail form. When your spouse is uncooperative, service may be accomplished by using a sheriff or process server who delivers a copy of your petition to your spouse and then files a return of service with the court. Process servers charge a reasonable fee. By filing the return of service, the process server or sheriff attests to the court that your spouse received a copy of your petition for divorce. This verification will be vital if your case proceeds as a default divorce.
Time for Answer From Respondent
After being served with the petition, New Mexico allows the respondent 30 days to file an answer. If your spouse files his answer within the 30 days, the divorce will be classified as contested and proceed toward trial. When he fails to file an answer within the time given, you may file for default divorce.
Default Divorce
Once the 30 days have passed without an answer from your spouse, you will file an affidavit for entry of default and entry of default form, as well as the decree of dissolution of marriage. These forms are available for download from third party document preparation services or prepared by your attorney. Once the judge signs the decree, your divorce is final.
Contested Divorce
Contested divorces can be complicated. Parties who represent themselves are held to the same standards and knowledge as attorneys when going to trial. This level of litigation requires knowledge of local rules and laws. When you anticipate a contested divorce, you should consult with a legal professional before proceeding.
References
Resources
Writer Bio
Based in Salt Lake City, Utah, Rebecca Hayley has been writing in the health and legal fields since 2001. Hayley holds a B.S. in sociology and a B.S. in human development from the University of Utah. Hayley is also a certified mediator.