Returning to Your Maiden Name After a Divorce in Pennsylvania
By Anna Assad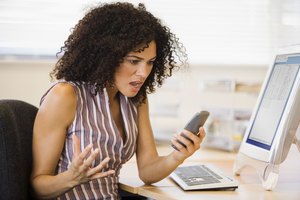 BananaStock/BananaStock/Getty Images
If you're divorcing in Pennsylvania, you may go back to your maiden name without going through a formal court process or getting a judge's signature. State law allows a divorcing spouse to take her maiden name back by filing a notice to resume use of a maiden surname. You may file the notice before or after the court issues a final divorce decree.
Procedure
You must complete and file a Notice to Resume Prior Surname form in the Office of Prothonotary of the county you divorced in. The procedure is the same in all Pennsylvania counties, but the notice format and filing fee vary. If you divorced in a foreign country or another state, you must file an official copy -- a copy stamped by the issuing court -- of your decree in the office of the county you live in before filing the notice. The notice is available at the office itself and online on some official Pennsylvania county websites. You'll need the plaintiff and defendant's name on the divorce case, the case number and date of the divorce decree, if issued. You'll need official, stamped copies of the notice to change your name on your identification and other accounts, such as your bank account.
State Identification
You may change your name on your license, learner's permit or state identification card by filling out and filing an application to change your name with the Pennsylvania Driver and Vehicle Services department. A divorce is a valid reason for a correction to your license due to a name change. You'll need to attach an official copy of the Notice to Resume Prior Surname form to the application. There is no fee to change your name on a noncommercial license at the time of publication.
Social Security Card
You'll need to complete an application for a Social Security card to change your name on it; the application is available on the Social Security Administration's official website. Along with the usual documents needed for the application -- such as your birth certificate -- you'll also need official copies of your divorce decree and the filed Notice to Resume Prior Surname. You can mail the application and documents to the Pennsylvania Social Security office of your county of residence or visit the office in person to file.
Remarriage
If you're remarrying, you'll need to bring proof you resumed your maiden name and a copy of your divorce decree when applying for a new marriage license. A certified copy of the Notice to Resume Prior Surname you filed is acceptable proof. If you've divorced more than once, you'll need your most recent divorce decree.
References
Resources
Writer Bio
Anna Assad began writing professionally in 1999 and has published several legal articles for various websites. She has an extensive real estate and criminal legal background. She also tutored in English for nearly eight years, attended Buffalo State College for paralegal studies and accounting, and minored in English literature, receiving a Bachelor of Arts.