Can You Remarry if You Are Legally Separated in Pennsylvania?
By Tom Streissguth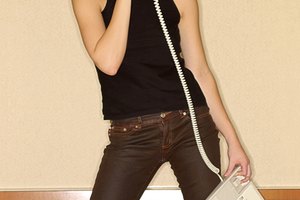 Thinkstock/Comstock/Getty Images
As in other states, state law governs divorce in Pennsylvania. A couple that chooses to separate, however, remains legally married by Pennsylvania law. This is true whether the separation is by mutual consent, or has taken place by one spouse abandoning the other without notice or warning. You must closely follow Pennsylvania law regarding separation and annulment before taking the step of remarrying.
Legal Status
Although you may live apart from your spouse in Pennsylvania, it is one of only six states that do not recognize legal separation. The other states that do not provide for marital separation are Delaware, Florida, Georgia, Mississippi and Texas. In these states and Pennsylvania, your legal marital status is either married or single. However, separation may provide grounds for divorce under certain circumstances.
Separation Agreements
You may not remarry in Pennsylvania or in any other state as long as you remain legally married or separated. Some states do recognize separation agreements, in which separated couples divide assets and agree to child custody and other matters. However, this agreement does not constitute a legal divorce. Although Pennsylvania law does not recognize "separated" as a marital status, it is possible for couples to draw up agreements dividing property and resolving other matters while still legally married.
Divorce Grounds
In Pennsylvania, you may obtain a divorce as long as one spouse has lived in the state for at least six months. Pennsylvania provides for divorce by mutual consent, with a 90-day waiting period after the divorce filing before the divorce becomes legal. If the couple has lived apart for at least two years, then the court can grant a divorce on the grounds of irretrievable breakdown. In addition, if one spouse has deserted the other and remains apart for at least one year, the abandoned spouse can file for divorce on the grounds of willful desertion.
Remarriage
Once a legal divorce is granted, there is no waiting period before you may remarry. Like most states, Pennsylvania allows you to remarry immediately if you wish. Under certain circumstances, a judge may impose a waiting period, but this is quite rare and would only take place if one of the parties contests the final decree of divorce. To remarry, you need to follow the laws for obtaining a marriage license. Once you apply, presenting your divorce decree, there is a three (business) day waiting period before issuance of the actual license. .
References
Writer Bio
Founder/president of the innovative reference publisher The Archive LLC, Tom Streissguth has been a self-employed business owner, independent bookseller and freelance author in the school/library market. Holding a bachelor's degree from Yale, Streissguth has published more than 100 works of history, biography, current affairs and geography for young readers.