What Is the Cost to File Divorce Papers in Louisiana?
By Tom Streissguth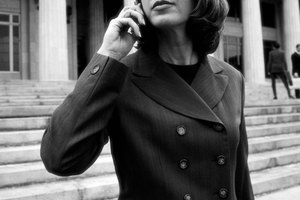 Stockbyte/Stockbyte/Getty Images
If you are seeking a divorce in Louisiana, you must file a petition in the parish court and pay a filing fee. The petition sets the case in motion; eventually, the court will schedule a hearing to approve the divorce settlement. Louisiana has residency requirements for people seeking a divorce as well as laws governing how property should be divided and the amount of alimony and/or child support that one party owes the other.
Residency
Louisiana has some basic requirements concerning divorce cases. According to state law, you must be a resident of the state for at least a year before you may file a divorce petition. In addition, if you have children under 18 years of age, you must wait at least a year before the court may grant the divorce. If you don't have children, this waiting period is six months. You must be separated from your spouse during this period of time.
Filing Fees
The filing fee for a divorce case in Louisiana varies by parish, as the civil courts in each parish handle the filings and litigation. In Orleans Parish (which includes the city of New Orleans), the filing fee is $324.50 at the time of publication, while in nearby St. Tammany parish the fee is $210.00. Throughout the state, the filing fee ranges from about $200.00 to $350.00. Filing the divorce petition sets the case in motion; eventually the court will schedule a hearing in order to settle any points of disagreement and finalize the divorce.
Other Court Costs
The courts impose additional fees for publication of the divorce in a newspaper, if you are not sure of the location of your spouse. There are also fees for motions, answers, restraining orders and other filings that may be necessary to carry out the divorce proceedings. In addition, law enforcement charges fees for service of papers as will a private process server who is authorized to serve court papers on your behalf. If you have an attorney, his fees will vary whether you play a flat fee for a simple divorce or an hourly rate for something more complex.
Contested and Uncontested Divorces
As in other states, there are two basic forms of Louisiana divorce action: uncontested and contested. An uncontested divorce means that the parties agree on the terms of the divorce. In a contested divorce, they must negotiate the terms, including a division of assets, spousal support (alimony), custody of any children and child support amounts. Some attorneys charge a flat fee for uncontested divorces; but a contested divorce always involves hourly billing for the time the attorney spends on the case, in addition to court costs, making this kind of divorce much more expensive.
Writer Bio
Founder/president of the innovative reference publisher The Archive LLC, Tom Streissguth has been a self-employed business owner, independent bookseller and freelance author in the school/library market. Holding a bachelor's degree from Yale, Streissguth has published more than 100 works of history, biography, current affairs and geography for young readers.