Adultery Laws in Kansas
By Mike Broemmel
Updated July 21, 2017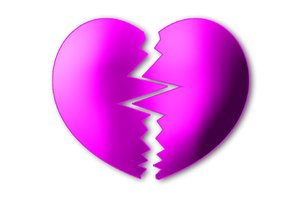 Divorce laws in Kansas are codified in Kansas Statutes Annotated, Chapter 60, Title 16. These laws set forth the limited situations in which the issue of adultery appropriately can be raised in a marriage dissolution case. In addition, criminal adultery is described in Kansas Statutes Annotated Chapter 21, Section 3507.
Divorce And Adultery
Kansas divorce laws permit no-fault and fault divorces, according to Kansas Statutes Annotated, Chapter 60, Title 16. Most states with fault divorce laws permit adultery as an example of wrongdoing for the purposes of terminating a marriage, according to the American Bar Association Section of Family. Kansas fault divorce statutes do not include adultery as a grounds for fault divorce.
Alimony And Spousal Maintenance
Although adultery is not permitted as a basis for a divorce case, violation of marital vows in this manner can be used by a court as a factor in considering an award of spousal maintenance or alimony in Kansas, according to Kansas Statutes Annotated, Chapter 60, Title 16. Typically proof of adultery alone will not suffice to support an alimony order. However, if adultery is demonstrated along with another factor supporting an award of alimony, including post-divorce income disparity, an award of spousal maintenance may be more likely.
Criminal Adultery
Kansas Statutes Annotated Chapter 21, Section 3507, establishes criminal adultery in the Sunflower State. The criminal statutes of Kansas define adultery as engaging in sexual intercourse or sodomy with an individual not married to the offender if the offender or the other party is married. Criminal adultery is classified as low level misdemeanor in Kansas.
Legal Representation
Divorce proceedings in Kansas are complicated matters, including those in which adultery is injected into the issues before the court. If you find yourself involved in such a case, consider engaging the services of an experienced attorney. The Kansas Bar Association maintains a directory of attorneys in different practice areas. Contact the organization at:
Kansas Bar Association 1200 S.W. Harrison Topeka, KS 66612 785-234-5696 ksbar.org
References
Writer Bio
Mike Broemmel began writing in 1982. He is an author/lecturer with two novels on the market internationally, "The Shadow Cast" and "The Miller Moth." Broemmel served on the staff of the White House Office of Media Relations. He holds a Bachelor of Arts in journalism and political science from Benedictine College and a Juris Doctorate from Washburn University. He also attended Brunel University, London.